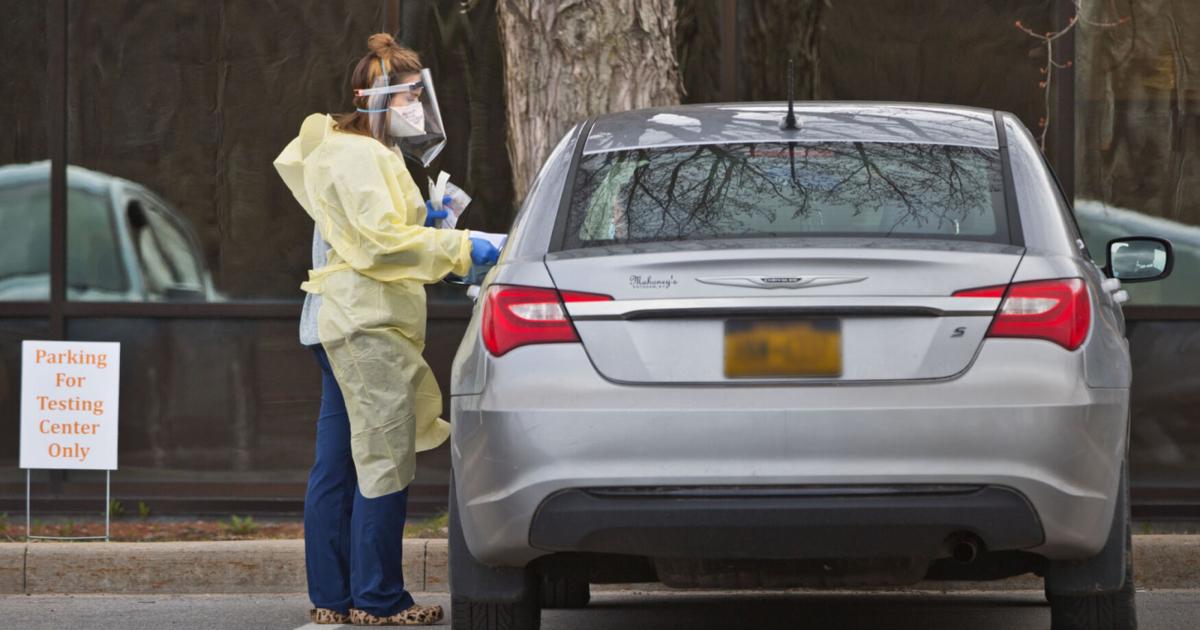 CANTON — For the first time in a while, optimistic news came out of the COVID-19 update given to St. Lawrence County legislators Monday night.
"I'm gonna keep this short and sweet, because it's mostly good news," said Andrew F. Williams, president of the county Board of Health.
Dr. Williams described how, across the country, the number of new cases continues to plummet.
Not only that, but "The summary of all trends for every U.S. index is favorable," which he said includes a decrease in deaths and hospitalizations.
One of the reasons for this, he said, is the combination of vaccine and infection-induced immunity, which he described as "substantial" in most communities.
Moreover, Dr. Williams said the omicron-driven surge of COVID-19 is "on it's way out," and that there doesn't seem to be any new variant on the horizon.
As a result, he said mitigation measures against COVID-19 can be safely "de-intensified."
He explained how this doesn't mean everyone can disregard all precautions, but just that the intensity of safety measures can relax. He emphasized that mask-wearing is still necessary in certain settings, including health care facilities.
As of March 2, masks became optional in school settings, save for individuals on days 6-10 of quarantine or isolation.
Dr. Williams recommended analyzing the public health measures taken throughout the pandemic — seeing which ones worked and which ones didn't — in order to better prepare for future pandemics.
Jolene F. Munger, interim public health director, said there are 183 active cases of COVID-19 in St. Lawrence County as of Monday, as well as seven current hospitalizations.
There have been 178 cumulative deaths since the start of the pandemic.
As of Monday, 60.5% of the county is fully vaccinated.
Ms. Munger said there's a Pfizer vaccine clinic offering first, second, and booster doses every Monday from 8:30 a.m. to 4 p.m. at the Public Health Department for ages 12 and older. The clinic is also offered Fridays from noon to 4 p.m.
There is a Moderna booster clinic every Monday at the same time, for ages 18 and older.
Those in need of transportation to a vaccine site can contact the Volunteer Transportation Center at 315-714-2034.
In other news, William J. Roome announced his candidacy for county legislature. The general election will take place Nov. 8.