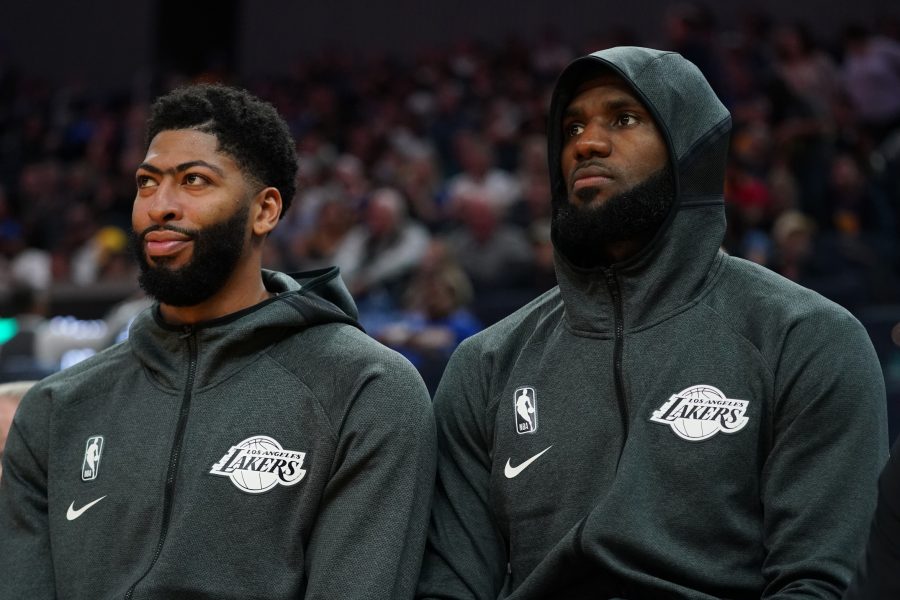 Lakers star big man Anthony Davis is aiming to return to action this weekend, according to Chris Haynes of Yahoo Sports.
Davis has been shelved since spraining his right foot and MCL on February 16. He has missed 37 games for Los Angeles all told this season, including the past 17. The 6'10" big man has produced at a typically high clip this year when healthy, but his shooting numbers and defense have dipped. He is averaging 23.1 PPG, 9.7 RPG, 2.9 APG, 2.3 BPG and 1.2 SPG through his 37 healthy contests.
Sporting a 31-44 record, the Lakers currently occupy the Western Conference's 11th seed. The team owns a record identical to that of the tenth-seeded Spurs, but the Spurs sport a better intra-conference record. Even with Davis back in the fold this weekend, an extended absence for LeBron James could doom the depth-challenged team's play-in tournament odds.
The rest of L.A.'s schedule will not get much easier down the home stretch of the 2021/22 season. Across five of their final seven games, the Lakers will face off against four Western Conference playoff-bound teams in the Jazz, Nuggets (twice), Suns, and Warriors.
Here are a few more Lakers-related health updates:
Haynes' sources have informed him that combo guard Kendrick Nunn, one of just five Lakers players earning more than the minimum this year, is expected to miss the rest of the 2021/22 season. Nunn has not played a single game for Los Angeles since incurring a bone bruise in his knee during the 2021 preseason. He signed a two-year, $10MM contract with L.A. during the 2021 offseason with a player option for 2022/23. Given his health predicament, it seems likely he will pick up that option.
All-Star forward LeBron James will miss his second consecutive game Thursday after rolling his ankle during a 116-108 loss to the Pelicans on Sunday. Thursday will mark the four-time MVP's 20th missed contest this year.
Reserve power forward Wenyen Gabriel, who has emerged as an important role player for Los Angeles, has been listed as day-to-day going forward after suffering a left ankle sprain, tweets Brad Turner of the Los Angeles Times.