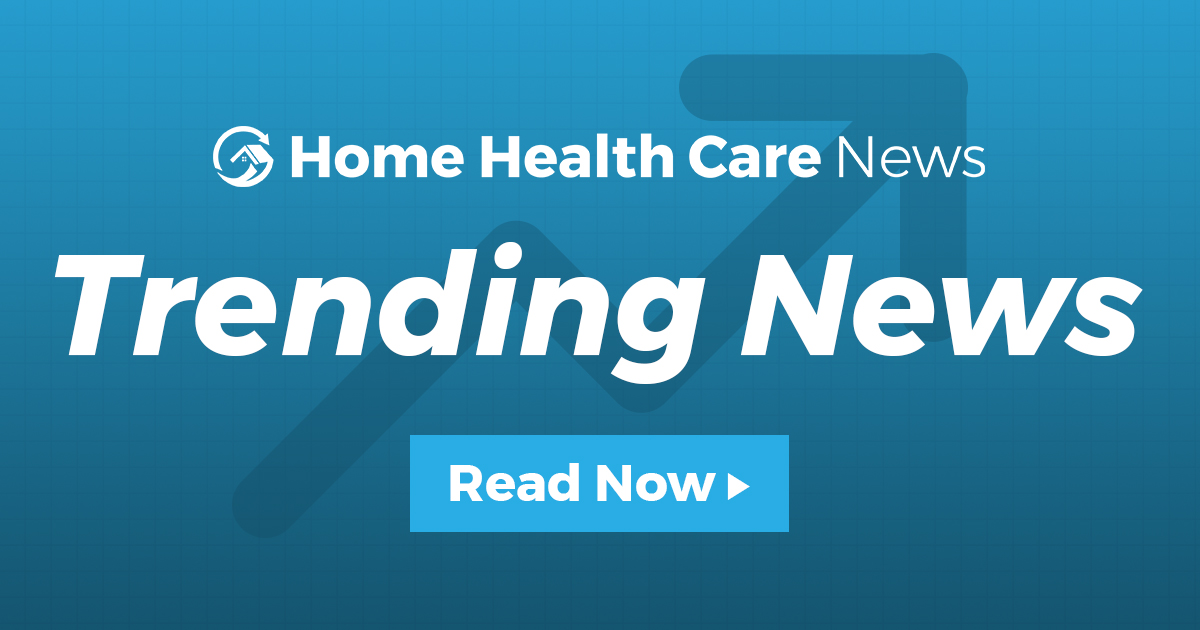 Florida Blue Medicare — the state's Blue Cross and Blue Shield Medicare plan — is collaborating with Emcara Health to offer eligible members access to home-based primary care.
The collaboration reflects how payers are increasingly turning to in-home care organizations of all shapes and sizes.
"There's an advantage in being able to go into a member's home and see what challenges they're living with," Dr. Elizabeth Malko, vice president of Medicare solutions and chief medical officer at Florida Blue Medicare, told Home Health Care News. "I think the pandemic was just like a wake-up call."
Under parent company GuideWell Mutual Holding Corporation, Jacksonville, Florida-based Florida Blue Medicare offers a wide array of plan options, including Medicare Advantage plans.
Launched last October by GuideWell subsidiary PopHealthCare, Emcara Health is the company's value-based national medical group. One of Emcara Health's main areas of focus is home-based advanced primary care for seniors.
With this partnership, Florida Blue Medicare will offer members in 17 counties in the Jacksonville, Orlando, Miami, Southeast Florida, Tampa Bay and Pensacola areas, a number of care services in the home.
That said, the program is more than a perfunctory house calls program, according to Malko.
"It's not like you have a [primary care physician] who has an office three miles away, and then on occasion, they come to see you," she said. "The primary location for care will actually be in your home. Your primary care physician will always come to your home for your visits."
Florida Blue Medicare's focus on primary care in the home stems from the fact that the Medicare population calls for it. Shifting services into the home allows the organization to address care gaps among its members.
"We know that, especially in the Medicare population, people develop difficulties with hearing, and with vision," Malko said. "They may lose some of their support systems. Transportation can become challenging. If you're post-operative, you may have mobility challenges. There can be all sorts of issues around getting care."
Overall, the program will offer exams, tests, vaccinations and even imaging in the home.
Additionally, it will give Florida Blue Medicare members access to a home-based primary care doctor, in-home support from a physician's assistant or nurse practitioner, a registered nurse, and a community health worker who is responsible for connecting members to local services, such as transportation and food programs.
In order to provide this at-home care, Florida Blue Medicare tapped Emcara Health to take on the primary care responsibility.
"We offer comprehensive and coordinated primary care for these patients with complex medical needs," Dr. Coleman Pratt, medical director at Emcara Health, told HHCN. "We work closely with the health plan to identify which patients can most benefit from our services. We also work closely with the health plan to share information back and forth. Information is very important. They're alerting us for key bits of information about the patient's needs."
Pratt believes that the key to improving the quality of care is maintaining continuity of care by entering the home.
"If you look at comparative data from countries around the world, those countries that focus on primary care, access to care and also coordination of services demonstrate, in many cases, improved health outcomes while spending less on the overall health care expenditure," he said. "That's really in the DNA of how we work, and we really try to internalize this message. Florida Blue Medicare really shares this vision."
For context, adults in the U.S. are the least likely to have a regular physician or longstanding relationship with a primary care provider.
Plus, home visits or after-hours care is lowest in the U.S., according to data from the Commonwealth Fund's 2019 and 2020 international health policy surveys.
Looking ahead, Florida Blue Medicare has plans to expand the program into Osceola, Polk, Brevard, Marion, Sumter, Charlotte, Collier and Lee counties later this year.
"You have to be very careful in rolling out a big program like this, so that you don't get out ahead of your skis," Malko said. "We want to do this in a very measured fashion. I would certainly hope that over time we get this program out into every county in the state, but it will be based on both geographic density and need."