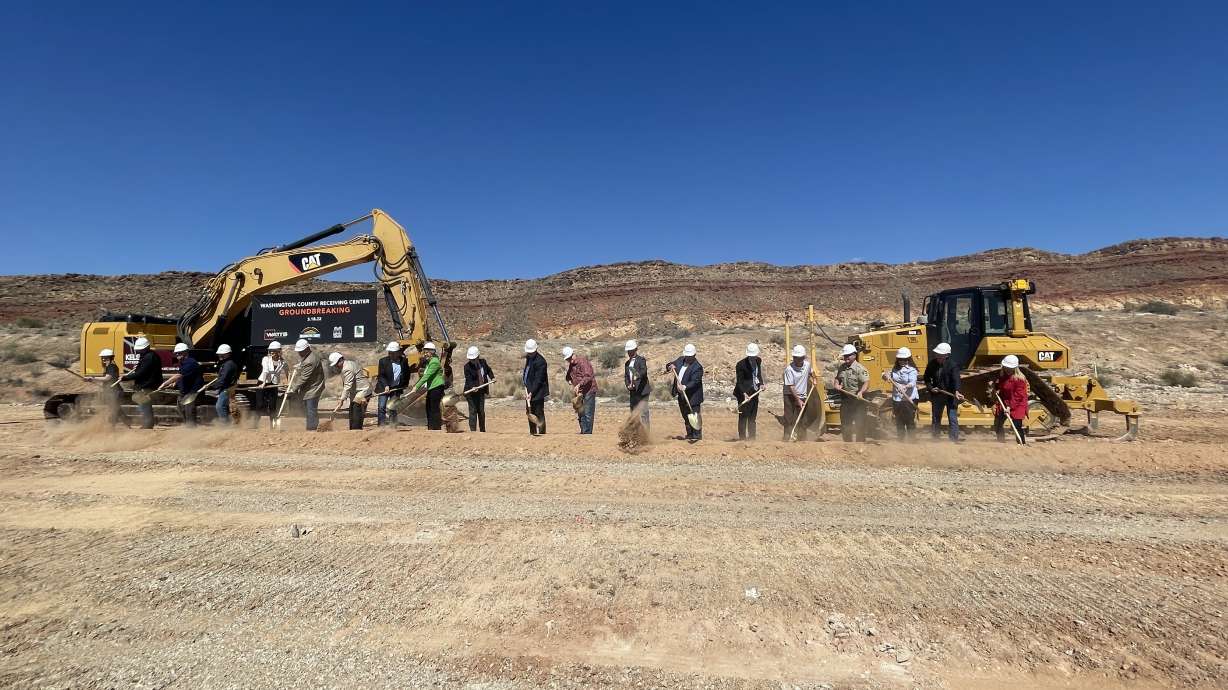 Local and state leaders break ground Friday on a new mental health receiving center that will be built near the Washington County Fairgrounds, 5500 West and 700 South in Hurricane. (Ashley Imlay, KSL.com)
Estimated read time: 3-4 minutes
HURRICANE, Washington County — Leaders in Utah's fast-growing southwest broke ground Friday on the area's first emergency mental health receiving center, which will be nestled against red rock in the heart of Washington County.
The facility is meant to alleviate pressure on jails and hospitals by offering a temporary place for anyone experiencing a mental health or drug crisis to go for help.
Currently, the county jail is the only place for police to take people at risk of harming themselves or others, said Washington County Commissioner Victor Iverson.
"And they don't belong there, they need some help," he said.
The receiving center — expected to be complete by the end of this year — will be built near the Washington County fairgrounds, 5500 West 700 South in Hurricane. The location, officials noted, is at the center of the county, but residents in surrounding southern Utah counties will also have access.
"This will be a place of hope here," Iverson said.
Receiving centers, which have so far been built in areas of northern Utah — including Davis, Salt Lake and Wasatch counties — are part of the state's current efforts in bolstering mental health resources. The centers provide observation and assessment services for up to 23 hours. Most people are stabilized to the point that they return to their homes and follow up with mental health treatment providers in the community.
Washington County Sheriff Nate Brooksby described the facility as "needs-driven." Because of the lack of mental health resources in the county, the jail by "default" has had to learn how to deal with people who are detoxing or experiencing mental health crises.
"We're bursting at the seams," he said.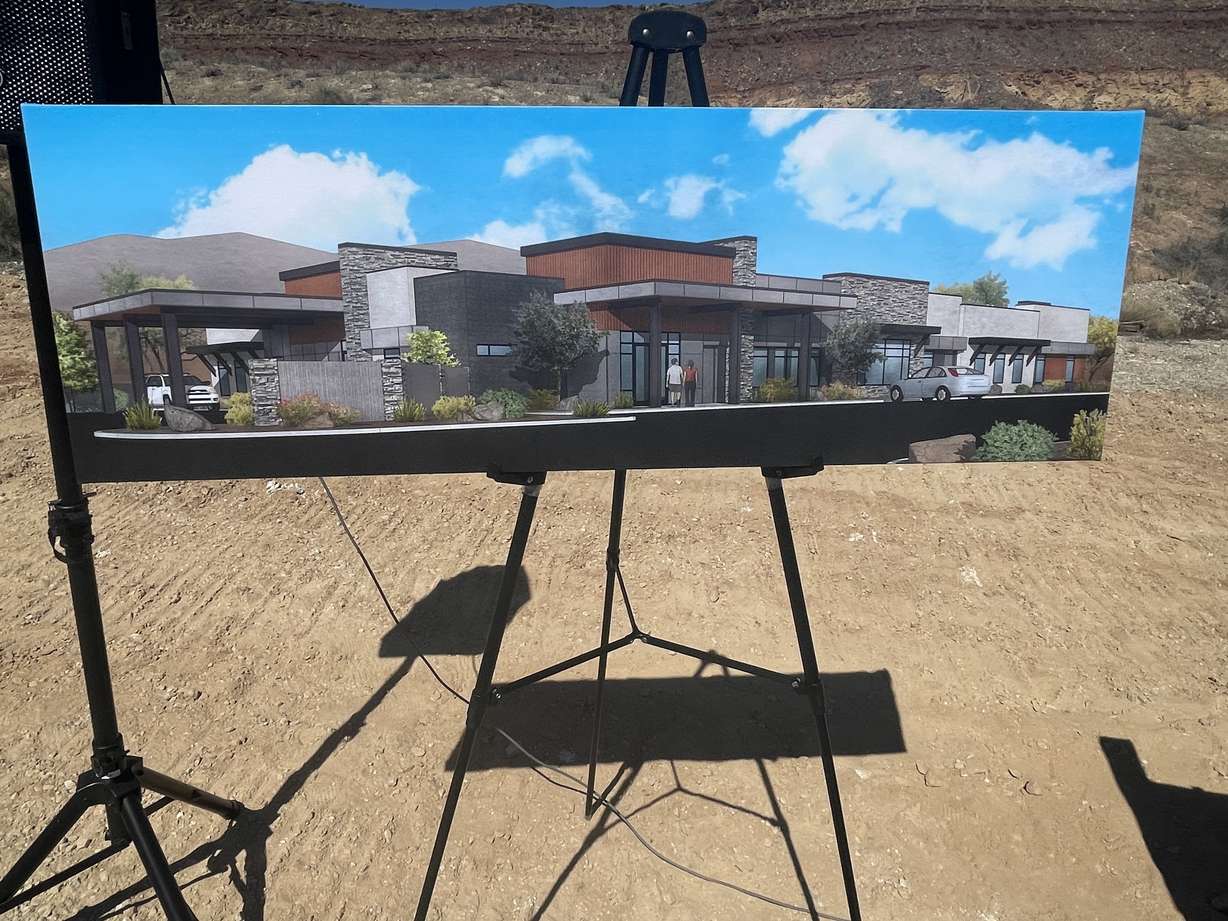 The county jail is also adding 60 medical beds, but the new center will free up room, Brooksby said.
Gov. Spencer Cox, who traveled to Hurricane with other state leaders for the groundbreaking Friday, said police officers, for too long, have been asked to do something "that's not their responsibility" — responding to mental health calls.
"It's not fair to them, it's not fair to their families, and it's not the best thing for our society," Cox said.
Studies on mental health resources in Utah found several gaps, the governor noted, including in crisis intervention. Since then, mobile crisis outreach teams have been deployed in Salt Lake County to send therapists directly to people in crisis to help deescalate situations without law enforcement intervention, he added.
Cox said there's a 23-hour period after a person calls for help when resources aren't available to them. They often end up in hospitals or jails, he said.
He likened the receiving center to urgent care facilities for medical issues that don't require emergency room care.
"It's a place where we can take people who are struggling, who need help — not long-term care but short-term help," Cox said.
The governor said he had been concerned such facilities would only be built in Salt Lake County. The Legislature appropriated much of the funding needed for the facility this year, for which Cox and other leaders expressed gratitude.
"Thank you for caring about people. Thank you for getting to the heart," he said.
The building is funded by the state and with money from donors including Intermountain Healthcare, officials said. The total cost of the building was not released Friday.
×
Photos
Related Stories
Tags
UtahSouthern Utah
More stories you may be interested in