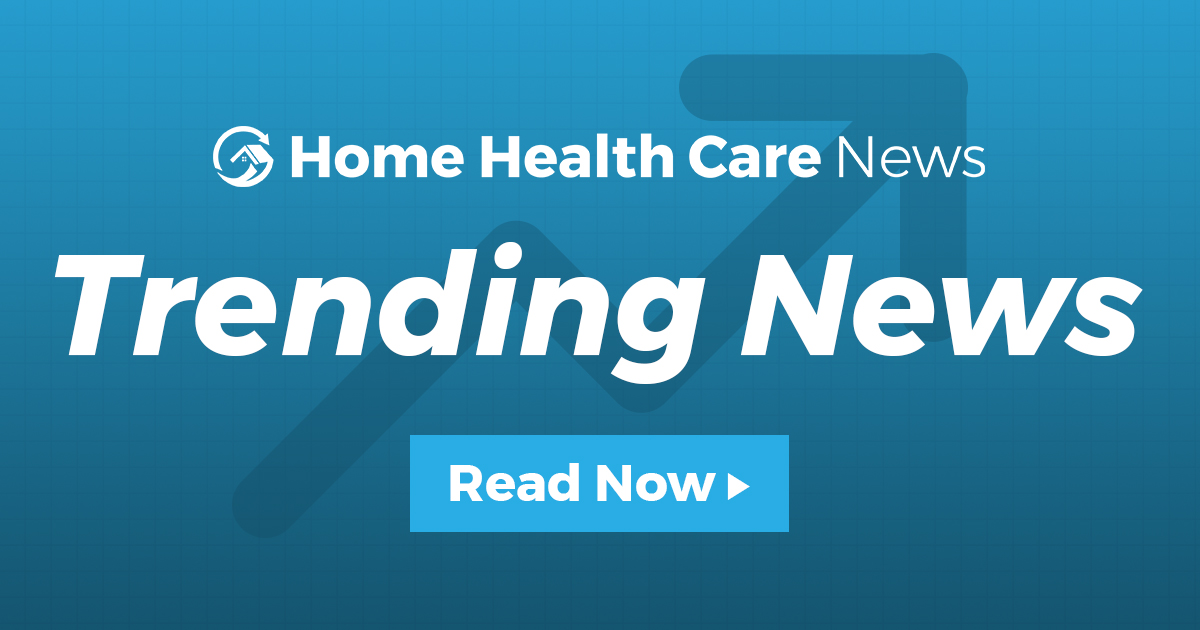 As a provider of home health, hospice and senior living, the Pennant Group Inc. (Nasdaq: PNTG) still sees value in all of the settings it manages.
But Derek Bunker, its chief investment officer, had a different tune when touching on the company's home health footprint versus its senior living communities at the Oppenheimer Healthcare Conference Wednesday.
"Each of these settings is still an important part of the ecosystem," Bunker said. "But increasingly, we're seeing demand in the home and patients with higher acuity [seeking] to be served in the home. And hospice is also in a similar situation."
The Eagle, Idaho-based Pennant has 88 home health and hospice agencies and 54 senior living operations across 14 states.
"If you look at our metrics, you can see that both through organic growth and acquisition, our home health admissions and hospice census has increased every year," Pennant CFO Jenn Freeman also said at the conference. "For 2021, we are projecting a 7% to 10% increase in home health and hospice revenue from increased organic growth."
While Pennant's senior living occupancy dropped from 80.2% in 2019 to 72.7% in 2021, its home health and hospice admissions trended in the opposite direction.
Home health admissions increased from 22,637 in 2019 to 26,670 in 2020, reaching an all-time high of 37,366 in 2021. Hospice admissions have likewise increased from 1,680 in 2019 to 2,291 in 2021.
That growth, again, can be attributed to both organic growth for Pennant and its moves in the M&A market over the last couple of years.
And although the company has had somewhat of a lull in dealmaking over the last two quarters, that is attributable to getting its recent acquirees onboarded.
"Our focus was on ensuring our recently acquired operations had the appropriate attention," Bunker said.
Pennant CEO Danny Walker recently told Home Health Care News that its strategy when it comes to acquisition is as follows: purchase community-driven organizations with strong ties to their specific markets, integrate them and then give their decisionmakers the space to lead.
Bunker said that dealmaking lull would not last into the rest of 2022 and that the company has a pipeline of potential deals.
"As we look out into the rest of this year and beyond, it feels like we can kind of continue at that historical track record of growth," Bunker said. "The environment has still been favorable. There's there's been some headwinds for other providers, and we're able to work with them as they navigate their potential exits. … We expect to have a couple of more transactions in the near future."
He said that although the home health and hospice markets have been hot of late, Pennant does not have a mandate on which segment its trying to grow more or less.
A stabilizing staffing environment
Though the workforce environment has been dire in home-based care of late, Pennant believes it is stabilizing at the end of the first quarter.
"As far as labor [goes], we are seeing more accessibility," Freeman said. "We're seeing staff return to the workforce, and not being out due to illness, and we're also able to find staff to to provide services."
Freeman noted that the amount of overtime paid was also significant in the fourth quarter, as well as in the beginning of the first quarter.
Wages have also steadily increased, something that Pennant hopes the U.S. Centers for Medicare & Medicaid Services eventually reacts to from a payment standpoint.
"As far as the wage pressures that we've seen and additional payment increases, we haven't heard of anything," Freeman said. "However, with the wage pressures that are occurring, we would expect there to be some sort of valuation of that."