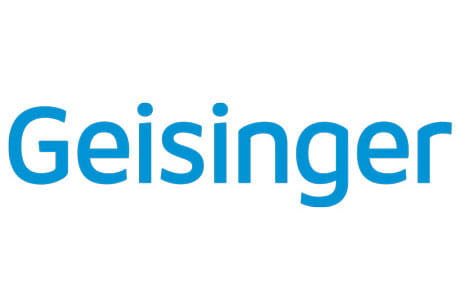 DANVILLE Pa
. – A local woman with a passion for programs for improving children's behavioral health services has donated $1 million to Geisinger's department of Psychiatry and Behavioral Health to help launch innovative programs for young people.
Susan McDowell of Selinsgrove made the commitment to create a pediatric behavioral health catalyst fund that will support projects and programs to promote innovation in the behavioral health care of children and adolescents, something she has been personally invested in for more than 20 years.
In 2009, McDowell developed House of Hope, a faith-based, residential treatment center for at-risk children that served a five-county area of Montour, Snyder, Columbia, Union and Northumberland. McDowell then partnered with Bloomsburg University to create the McDowell Institute in 2012. The mission is to train education students to deal with at-risk children, giving future teachers tools to handle students' behavioral health issues.
 
McDowell also has partnered with Geisinger for more than 20 years. Five years ago, through her philanthropy and advice, Geisinger began the Pediatric Primary Care Behavioral Health program and placed 11 pediatric psychologists in pediatric offices. The program has been tremendously successful and, McDowell hopes her recent gift will help Geisinger continue this mission and help recruit talented behavioral health providers to launch similarly innovative and impactful programs.
"Compared to 20 years ago, we have more professionals in the field. We have better places to take care of patients, with the development of a pediatric emergency room and in-patient pediatric psychiatric care," McDowell said. "Those are things I feel really good about contributing to."
Psychiatric caregivers are excited to have the catalyst funds to help address the ongoing adolescent mental health crisis.
"It will be exciting to see what our friends and colleagues come up with to build new programs, bring new expertise and partner with the community in new ways to make better behavioral health for our young people," said Justin Coffey, MD, chair of Geisinger's department of psychiatry and behavioral health. "Young people are dying from suicide now more than any other cause besides accidents. It's a crisis. Our children deserve better, our families deserve better, and our families deserve better. It's time to think differently. Geisinger has a strong tradition of innovation, and we're ready to bring that expertise and energy to the work of improving behavioral health for young people"
Geisinger Janet Weis Children's Hospital Chair, Frank Maffei, MD, says the gift will have a huge impact for youth in the community.
"We believe behavioral health care should begin in our general pediatrician's office in close collaboration with our partners in pediatric psychology and psychiatry," Dr. Maffei said. "Our partnership has improved access and allowed us to be innovative — seeking new ways to provide these vital services such as telehealth and advancing pediatric behavioral health education in our community. We're on the precipice of significant change and progress in an area that truly has been in crisis."
Addressing the crisis requires more than just one person or one gift, but the entire community working together for prevention, according to McDowell. 
"Anyone considering a gift to behavioral health should know that it's money well spent. Write the check, but bring your passion with it," she said. "I encourage others to begin the conversations with people here. You will be inspired. You will be educated and better prepared to be out there fighting the good fight."