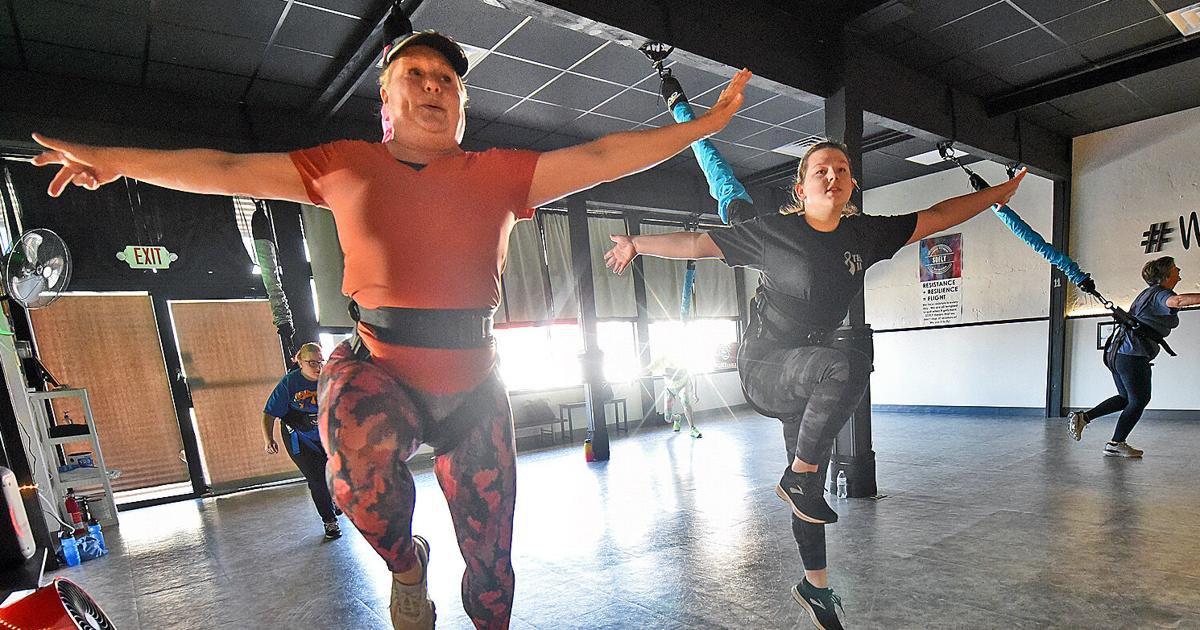 A Pilates and aerobics instructor when she was younger, Teeter's lifestyle changed as she aged. Then, when she was 43, she was diagnosed with breast cancer and underwent a double mastectomy. The medication she took for 10 years after that caused Teeter terrible joint pain.
So, at 54, Teeter made the trip to Oklahoma to become certified by Sling Fitness. On her second day there, she called her husband, Terry, and told him to start looking for studio space.
"I could actually exercise without my hips and knees hurting," Teeter said.
Teeter got the OK from her doctor before she went all in on the bungee fitness studio. Not even a year in business, So Fly received the launch award for a new business from the Ozark Area Chamber of Commerce, and Teeter has lost 50 pounds since she opened her studio.
"I am in the best health of my life and it's because of plyometrics," Teeter said. "That's what bungee fitness is; it's plyometrics."
She has seen clients who have had knee and hip replacements return to exercise.
In a class she instructed earlier this week, Teeter had participants that ranged from 16 years old to 80 years old. The studio even has a kids' bungee class on Saturdays. Each bungee class can hold 11 people plus the instructor. Fans located around the studio help keep things cool during classes.