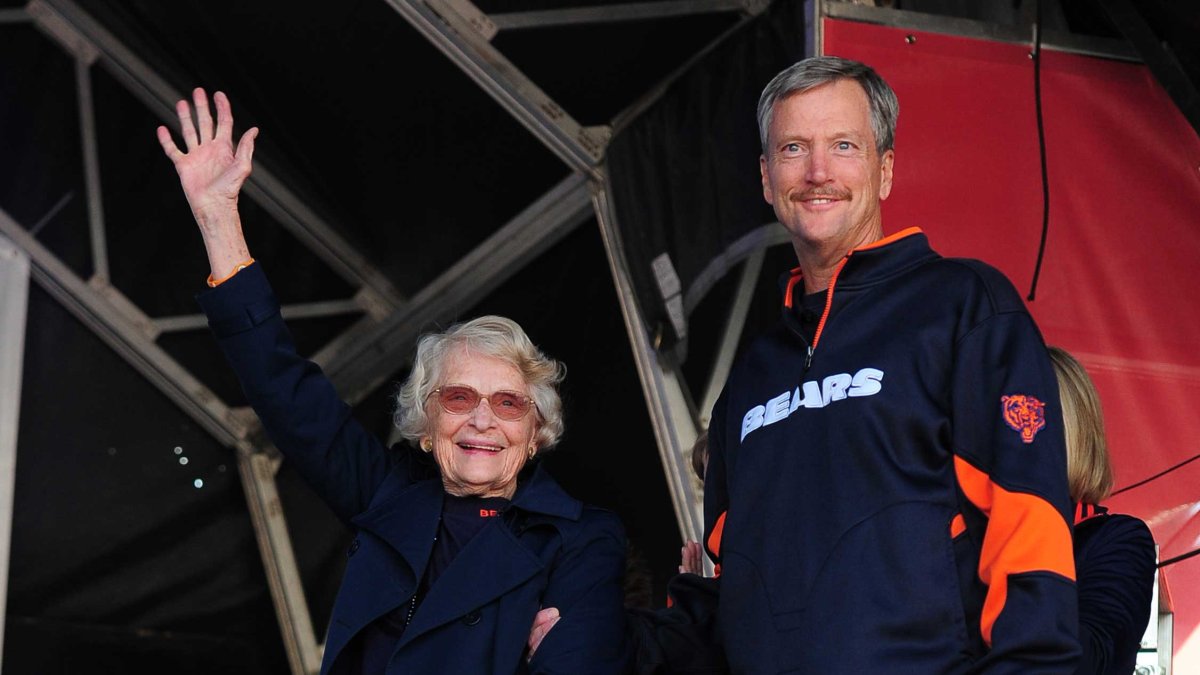 Virginia McCaskey 'doing very well' following medical issue originally appeared on NBC Sports Chicago
The NFL was without its leading lady at the owner's meetings this week. Virginia McCaskey, Bears matriarch and daughter of George Halas, was unable to make the trip to Florida as she recovers from a medical issue back in January, according to multiple reports.
"She's doing very well," Bears chairman, and Virginia's son, George McCaskey told reporters on Tuesday. "We're all very grateful that she's back to her regular routine, but she didn't feel up to making the trip. She really feels bad about it, No. 1 because she really likes this place and No. 2 didn't have the opportunity to get to know Ryan and Katie and Matt and Kelly and their families a little bit better."
George told the media that Virginia's medical issue has been resolved.
Virginia turned 99 years old this year. She inherited the team from her father, when he died in 1983, but has left the responsibilities of running the team to her family. Virginia's late husband Ed took over as Bears chairman after Halas died, with their son Michael assuming the title of Bears president. Michael became the primary chairman of the team in 1999, and held that title until 2011 when he retired from the position. Since 2011, George McCaskey has acted as the Bears chief chairman.
Regardless of her hands-off approach, Virginia remains the face of the Halas-McCaskey family, and is venerated as an owner of the NFL's charter franchise.