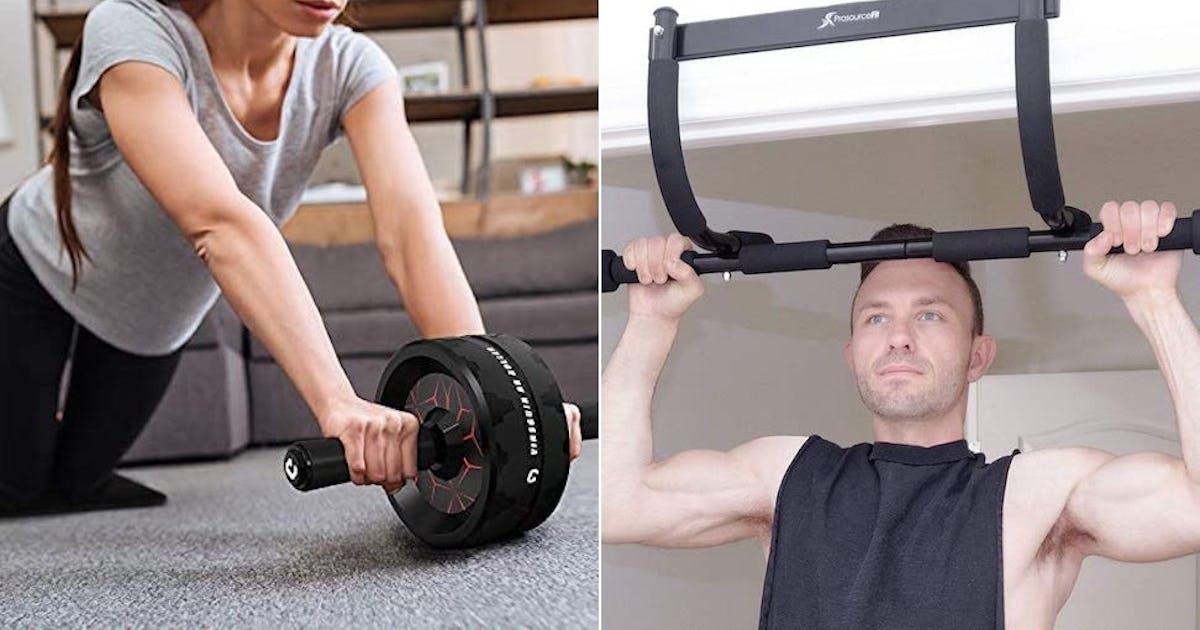 I've always struggled to keep a consistent workout routine. It wasn't really an issue until I started working from home, when I realized that living a sedentary lifestyle wasn't doing any favors for my physical or mental health.
Recently, I read a crude nugget of wisdom from a viral Twitter post: "Anything worth doing is worth half-assing." It stuck with me — doing something to get my body moving was better than doing nothing. It could be as simple as going on an afternoon walk with ankle weights on or unrolling my yoga mat and following a YouTube video. Literally any effort counts.
Maybe you're like me, experimenting with different types of exercise to figure out what makes you feel good. Or maybe you've got a solid routine, and you're looking to mix it up. Either way, there's no need to spend thousands on a treadmill or sell your soul for a gym membership. These 40 fitness items are all under $35 – and they really, truly work. Just look at this adjustable kettlebell that you can add or subtract weight from, or this balance disc for strengthening your core from your desk. Read through to find some of the best inexpensive fitness items and accessories to help you get a little more active and be your best possible self, inside and out.