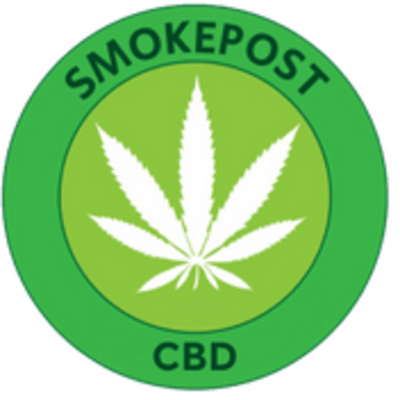 Chicago, IL: SmokePost CBD Dispensary offers a wide range of CBD products, giving clients a wide selection of products, especially if they need to support their health or feel better. Some of the products in the dispensary menu are CBD oils, which are organically made in the USA and are tested in a third-party lab to ensure clients get consistency in every batch. Besides, clients can buy any of the CBD oils for muscle spasms, anxiety, chronic pain, and other conditions.
Besides, customers can opt for SmokePost CBD Edibles to provide the same uplifting euphoric effect. The dispensary menu has different options such as Delta 8 THC, Delta 9 THC, and Full Spectrum CBD. Customers can also buy the gummies based on melatonin content as the assortment may include it for an extra kick and better effect. For vegans looking for hemp-derived edibles, the store sells Vegan Delta 8 THC gummies, which has the same uplifting and comfortable effect as the other products.
In addition, SmokePost CBD Dispensary has a wide range of options for clients interested in CBD extracts for different uses. One of the options is the Ice Cream Cake HHC Dabs, which is 100% natural and tested for quality to offer consistency. Other HCC extract products that offer the same quality and euphoric lifting experience are AK-47 HHC Dabs and Mac-1 HHC Dabs. The store also has a variety of Delta 8 extracts, such as Delta8 THC (92%) OG Kush and Delta 8 THC Dab Sauce Syringe.
SmokePost CBD Dispensary has different products for customers interested in smooth and flavorful pre-rolls. The available options also have different chemical components, giving customers a wide range of options such as CBD, HHC, Delta 8 pre-rolls. Some of the available options are Delta 8 THC Pre-Roll (Hybrid) blue dream, Delta 8 THC Pre-Roll (Indica) – Bubba Kush, Bubba Kush HHC Pre-Roll (Hybrid), and Lemon Octane HHC Pre-Roll (Hybrid). Continuing with the CBD dispensary's tradition of stocking interesting products, clients can access Lemon Octane HHC Pre-Roll (Hybrid) and Delta 8 THC Pre-Roll (Sativa) – Hawaiian Haze.
The Smokepost CBD dispensary has also expanded its inventory for disposable vapes, available to customers interested in high-quality products. Currently, the store has Delta 8, THC-O, and CBD disposable vapes and pens, which all have visible labels indicating the percentage of key components such as THC and CBD present in each product. Considering most products may look similar to some clients, the store has a knowledgeable staff that is on standby to assist them in finding a perfect product for them.
SmokePost CBD Dispensary is located at 1857 N Milwaukee Ave, Chicago, IL, 60647. Clients interested in CBD products such as edibles and oils can contact the team at (312) 210-3839. Visit the website for more information.
Media Contact
Company Name
SmokePost CBD Dispensary
Contact Name
Elad Smadja
Phone
(312) 210-3839
Address
1857 N Milwaukee Ave
City
Chicago
State
IL
Postal Code
60647
Country
United States
Website
https://smokepostcbd.com/