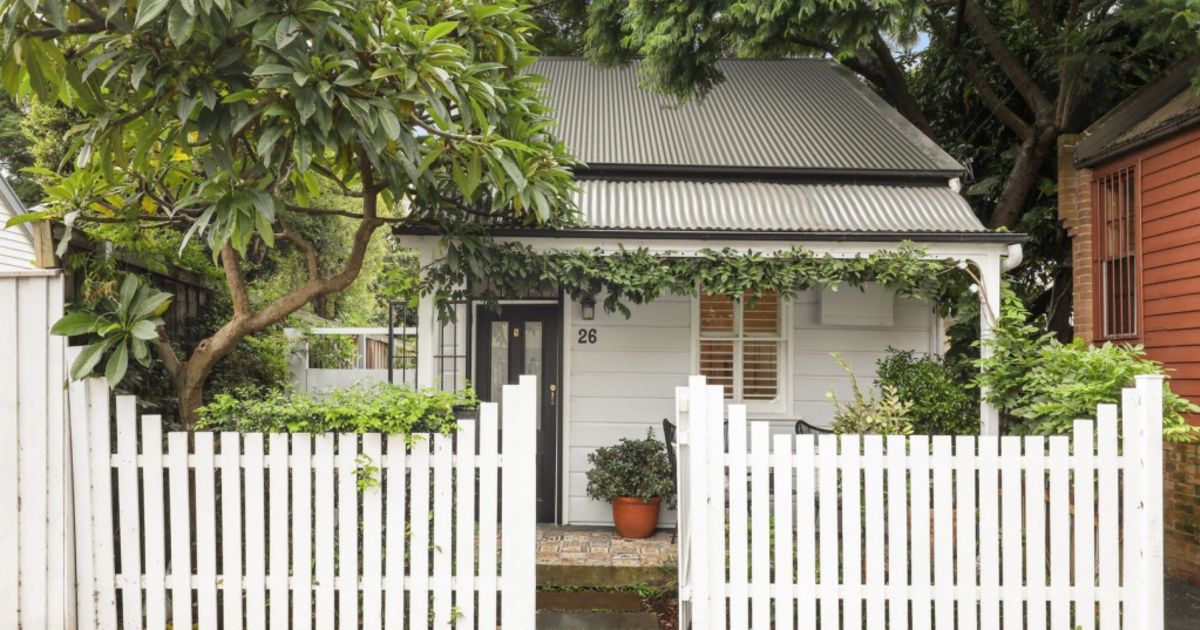 The COVID-19 pandemic brought about many changes, one of them being the property market's long-held obsession with real estate close to the CBD.
As lockdowns dragged on and the shift to working from home gained a sense of permanency, the outer suburban and regional markets took a boost to their populations and house prices grew at a pace that had not been seen in some years.
Nevertheless, the appeal of living close to a city centre persisted. Suburbs centrally-located to capital city CBDs flourished and house prices rose dramatically.
The longevity of capital growth that inner-city property markets offer, as well as proximity to popular amenities, make them a safe bet for many buyers, said Domain's head of research and economics Nicola Powell.
"When you look at the value of property, it's the land component that rises over time and I think once we're out of covid we will see that population growth continue – and well connected parcels of land will remain popular," Dr Powell said.
"Those areas that are located within easy distance of amenities, good schools, infrastructure … they are those premium family areas that always have that highly desirable following."
Data analysis by Domain has revealed the top five best value suburbs within five and 10 kilometres of the CBD, in Sydney, Melbourne, Brisbane, Adelaide and Perth.
Within five kilometres of the CBD
SYDNEY
Real estate has never come cheaply in Sydney but with the median house price now $1.6 million, and more than a quarter of the city's suburbs recording medians of more than $2 million, finding a house within a commutable distance of the CBD has become challenging for those without extremely deep pockets.
Within a five-kilometre ring of the city, Bellevue Hill has a median of $7.27 million, and there are multiple suburbs where the median house price is upwards of $3 million or $4 million, such as Woollahra, Paddington, Cremorne, Greenwich and Birchgrove.
There are suburbs where buyers are within walking distance of the CBD for less, although absolute entry-level in these areas is still a stretch for many.
Most of them are in the inner west. Erskineville is the most affordable, with a median house price of $1.69 million, but Newtown, Alexandria and Camperdown are other options nearby.
Redfern is the closest to the city, located within three kilometres of Sydney's centre, with a house price median of $1.86 million.
71 Rochford Street, Erskineville NSW 2043
Ray White Surry Hills agent Shaun Stoker said while the vibrancy and location of suburbs like Alexandria, Newtown and Erskineville kept them incredibly popular with buyers, their real estate prices were limited by their land and house sizes.
"The majority of properties are around 110 square metres in land size and about four metres wide. Most are two-bedroom, one-bathroom terraces – that keeps prices down," he said.
"These areas are perfect for young couples to have their first home. They love the buzz – they get a city pad right next to bars, restaurants, theatres, they're within walking distance of parks, the city … a lot of these younger couples have a child and then the dilemma is: 'do we go further out to get more land or do we do a DA (development application) to get more space and stay where we are?'"
BRISBANE
House prices soared in Brisbane last year and that momentum has continued into 2022. The median price for a house is now nearly $800,000 and within five kilometres of the CBD, suburbs like New Farm and Teneriffe have median house prices upwards of $2 million.
It is, however, still possible to get into some of Brisbane's inner-city neighbourhoods for less than $1 million.
Annerley, in Brisbane's south-west, is the most affordable suburb in the inner-city ring, with a median of $945,000, while city-fringe suburb Spring Hill has a median house price of $947,500.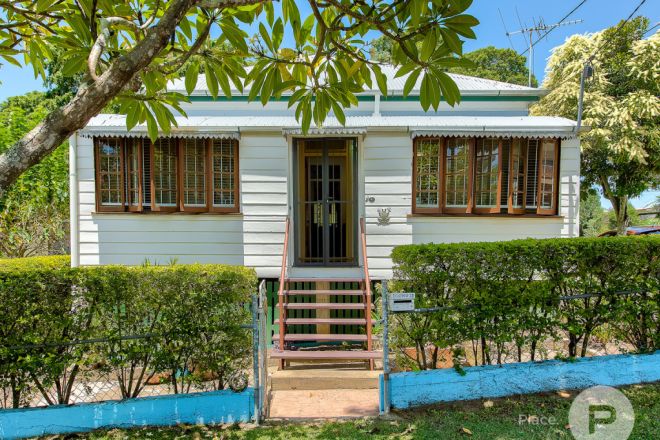 1 Gowrie Street, Annerley QLD 4103
Place Annerley agent Mitchell Smith described Annerley as "one of the best buying suburbs in all of Australia".
"There's definitely a lot of opportunity here. Prices have gone up over the past 18 months like everywhere else but it's still such good value," he said.
Annerley's mix of properties, which includes everything from Queenslander cottages on smaller blocks, to brick six-pack unit buildings, to sprawling historic homes on large land parcels, had been a cheaper option than other neighbouring suburbs over the years, he said, but that was quickly changing.
About half of Annerley now falls into the catchment for the new and highly acclaimed Brisbane South State Secondary College.
"That's already driving a lot of buyers to the area," he said. "Being so close to the city and having such good access to major roads and public transport, we'll see a good increase."
MELBOURNE
Inner-city housing doesn't come cheaply in Melbourne – think Toorak with its $5 million median house price – but there are a number of suburbs that are relatively more affordable.
Within five kilometres of Melbourne's CBD, North Melbourne is the best value, with a median house price of $1.2 million, followed by Collingwood, Abbotsford, Richmond and Fitzroy.
Trevor Gange of Jellis Craig Fitzroy said North Melbourne had been "underrated for years".
"Over time it has gone through quite the transformation," he said. "Many years ago, the suburb was very industrial but over the years, the demographic, the geography, the infrastructure – it's all changed.
"There's still a lot to come for North Melbourne. It's well-positioned for further capital growth – more so when compared to its neighbouring suburbs.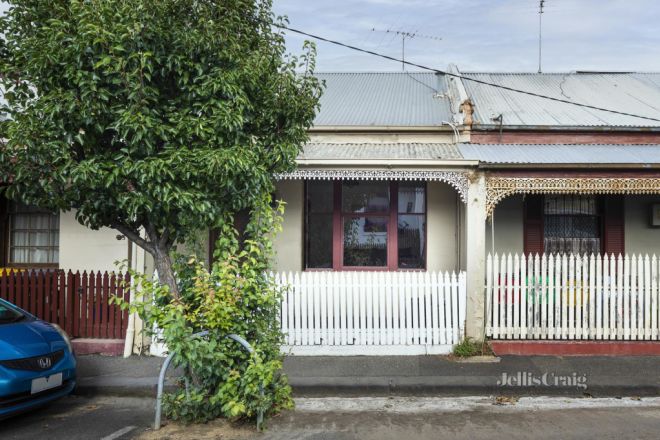 7 Peckville Street, North Melbourne VIC 3051
"The future capital improvement projects that are currently being organised and done and are going to happen in the future are what's going to underpin future capital growth for anyone putting money into North Melbourne."
PERTH
Inner-city living in Perth is far more affordable than capital cities on the east coast. Amazingly, most of the best value suburbs within a five-kilometre radius of the CBD are cheaper than Perth's overall median of $612,348.
Highgate, West Perth, Maylands and East Perth all fall below Greater Perth's median and, with the exception of Maylands, are all less than two kilometres from the CBD. It's important to note that some medians are this low due to a higher percentage of townhouses, which are included in the house price data.
Dane Craig of Realmark Urban said Maylands, located just less than five kilometres north-east of Perth's city centre, was popular with families for its local schools, shops and infrastructure.
"It's one of those fringe suburbs bordering the city centre and it's predominantly houses. There are not a lot of apartments in the area," he said. "There are a lot of townhouses though, which keeps the median lower. I would say $700,000 to $800,000 would get you a really nice character home on 400 square metres.
"This is a suburb that has a lot of value left in it and prices are likely to keep rising. Sentiment at the moment is good."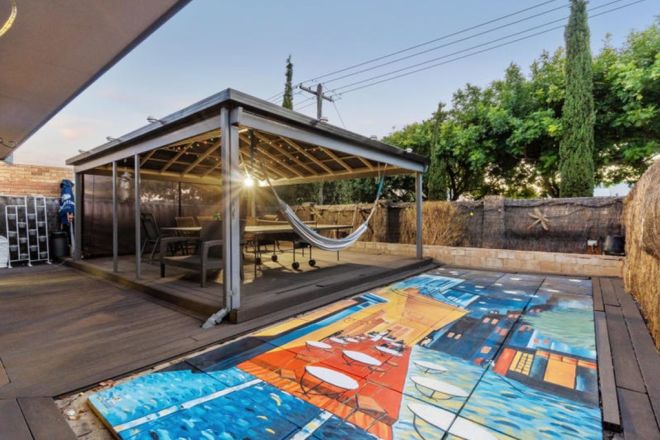 56 Caledonian Avenue, Maylands WA 6051
ADELAIDE
Adelaide's housing market is on the ascent following 12 months of rapid price growth that has shown no signs of abating in early 2022. Its supply-demand ratio still heavily favours sellers and its preliminary auction clearance rates have been higher than any other capital city for the past couple of weeks.
Within a five-kilometre radius of the CBD, the best value suburb is Richmond, followed by Kurralta Park, Brompton, Brooklyn Park and Prospect.
Josh Hunt of Belle Property Unley said Richmond was smart buying for the long term.
"You're less than five kilometres from the CBD and less than five kilometres from the beach. The location is so good," he said.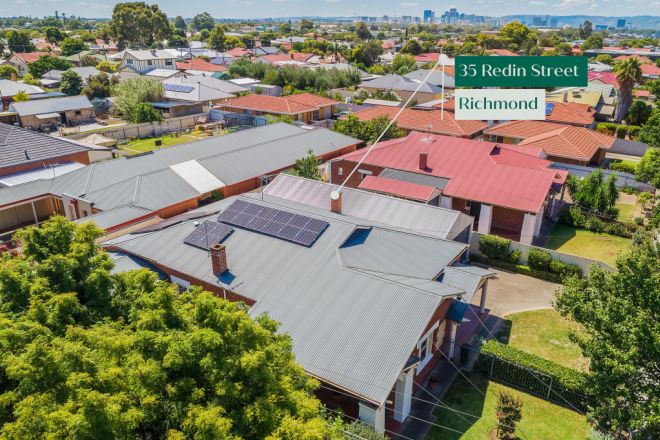 35 Redin Street, Richmond SA 5033
"I think what's held it back is just that it's a suburb with an older demographic and not much turnover but over the next 12 months the numbers will go higher and higher.
"There are pockets everywhere in Adelaide that are underpriced and a lot of these average suburbs are going to grow in value this year for sure."
Within 10 kilometres of the CBD
SYDNEY
Most of the top five, best-value suburbs within 10 kilometres of Sydney's CBD are not much cheaper than the best value suburbs within five kilometres of the CBD.
This is mainly due to the type of housing available in that price range. Agent Sam Abbas of Stone Real Estate Rockdale said buyers got more bang for their buck in suburbs like Tempe and Arncliffe: "Larger parcels of land, wider streets, garaging … that draws a lot of buyers in."
More than 80 per cent of Mr Abbas' buyers are young families upgrading from the inner west.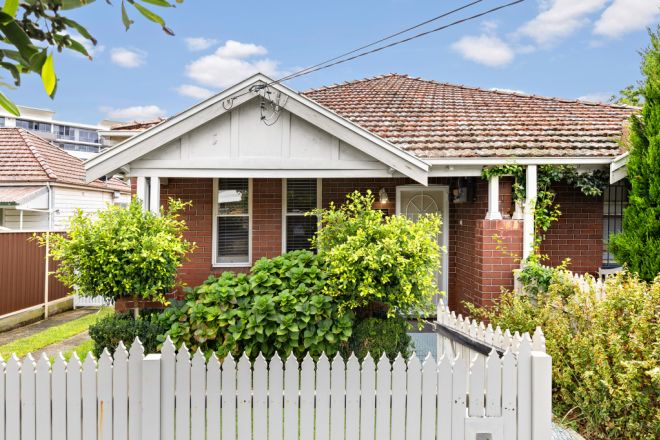 9 Kelsey Street, Arncliffe NSW 2205
"They love being so close to the city but need more space and these suburbs are a realistic upgrade for them. They are driving out a lot of the local buyers though, I'll be honest. It's tougher upgrading from within the same suburb."
He noted the diminished importance of being close to the city centre while working from home was also helping to keep prices elevated in middle-ring suburbs: "They don't need to be in the city anymore, so they're actively choosing to move that bit further out and get more space with a home office."
BRISBANE
Top of the list of best value suburbs within 10 kilometres of the CBD is Tingalpa, in Brisbane's east, where the median price for a house is just $650,000.
Keperra, Everton Park and Chermside, all on Brisbane's north side, as well as Salisbury on the south, have median house prices of less than $800,000.
Scott Auer of Ray White Tingalpa said the suburb had flown under the radar for a long time but the secret was now well and truly out.
"In the past year or so, everything in the inner city has become so expensive that people come out to Tingalpa and go 'wow'," he said.
"The whole conversation has changed. Buyers come out now and say 'have you got anything for under $1 million?', which they would have never asked a couple of years ago. And they're shocked when I say 'yes, we do'. Most of the property is still under $1 million. That will definitely change though."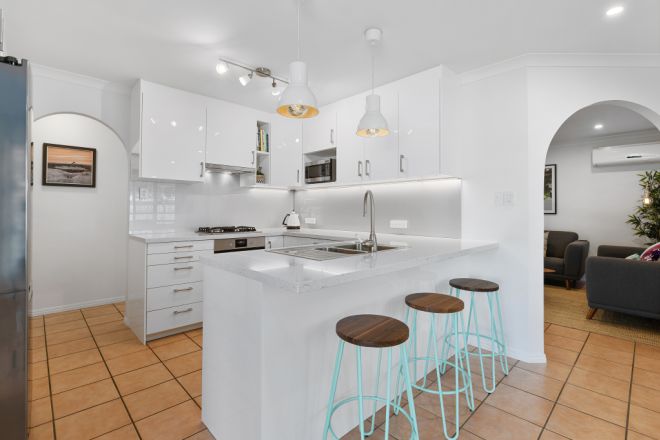 11 Laguna Circuit, Tingalpa QLD 4173
Tingalpa is between the city centre and the bayside, about 10 minutes from Westfield Carindale and with easy access to the Gateway Motorway and airport.
MELBOURNE
Not surprisingly, moving that next ring out from the CBD in Melbourne can save buyers hundreds of thousands of dollars. Maidstone, West Footscray and Footscray still have median house prices less than $ 1 million. And that was driving family buyers to these neighbourhoods, said John Galea of Jas Stephens Real Estate Yarraville.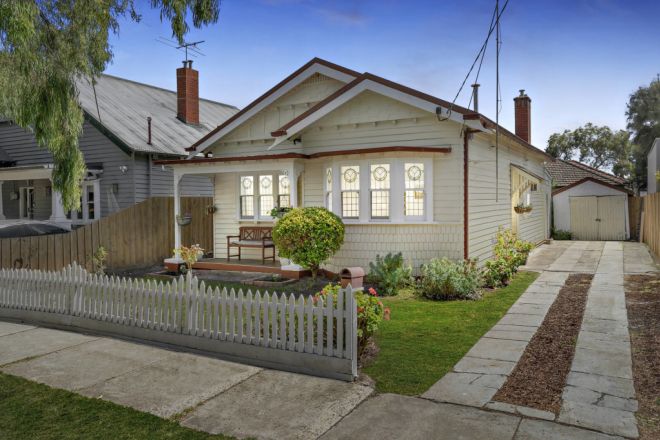 50 Alma Street, West Footscray VIC 3012
"A lot of families from Seddon, Yarraville and Kingsville find themselves here because the eatery and cafe culture is growing and it's got a lot of popularity in terms of local schools," he said.
"There's also the land size, which you don't get in those other areas closer in. The general vibe in these suburbs is family."
PERTH
Westminster and Cannington are not only the most affordable suburbs within 10 kilometres of Perth's city centre, they're also priced at less than $400,000.
In Osborne Park, the median house price is still only $414,000 despite the suburb's location between the city centre to the east and Scarborough Beach to the west.
ADELAIDE
The top five best value suburbs within 10 kilometres of Adelaide's CBD all have a median house price of less than $500,000.
Topped by the inner-north suburb of Kilburn, they include Gilles Plains, Mansfield Park, St Clair and Lightsview.