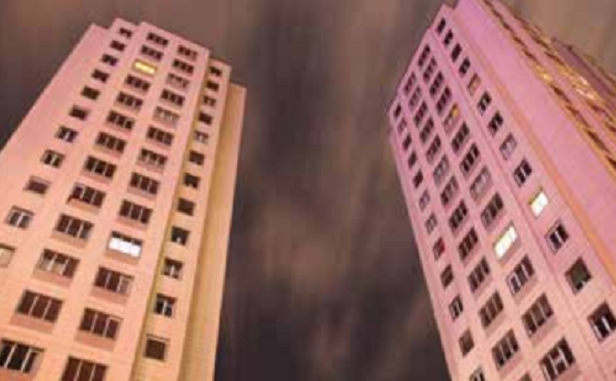 Apartment renters have remained loyal to central business districts despite COVID-19, with "little evidence" showing permanent moves away from urban areas, according to a new analysis from Moody's Analytics REIS.
When the pandemic dawned, many CBD residents looked toward less dense submarkets or smaller cities with more affordable housing. Inventory growth in CBD apartment markets shrank as demand waned, and the effective rent gap between CBD and non-CBD markets narrowed. 
But as vaccines became more widely available and more people returned to the office, CBDs began a slow process of recovering, according to Moody's – and CBD apartment demand is now picking up steam.
"As we learned from our empirical study, CBD apartment demand appears more elastic than non-CBD markets, so the rebound was exceptionally fast in 2021. Apartment rents already exceed its pre-pandemic level for both CBD and non-CBD markets, driven by strong market fundamentals," the report notes.
But there's a caveat: data on net absorption for the sector can't account for where specific households are moving in real time.  It also can't tell whether renters have moved to another area in the city, or if they're in another state altogether. 
"To be fair, 'official' data from the Census may not be released for several more years (and at that point further demographic shifts may have already occurred). Migration trends, therefore, have tended to rely on higher frequency data like foot traffic traced through mobile phone pings; mortgage applications and transaction records; and other sources," Moody's notes.  "While likely indicative – these data sources tend not to be comprehensive or definitive either (and are subject to shifts)."
But Moody's still maintains that net results for apartment landlord "appear to be far more sanguine" for CBD apartment markets. Net absorption, rent growth, and vacancy numbers have been bouncing back faster for CBD apartment markets as opposed to their counterparts, they note, and the firm's experts expect demand to remain higher in the CBD market than in non-CBD counterparts. Construction is also expected to be more active in CBD areas, buoyed by an infusion of foreign capital, with inventory forecast to grow two times faster than in non-CBD markets.