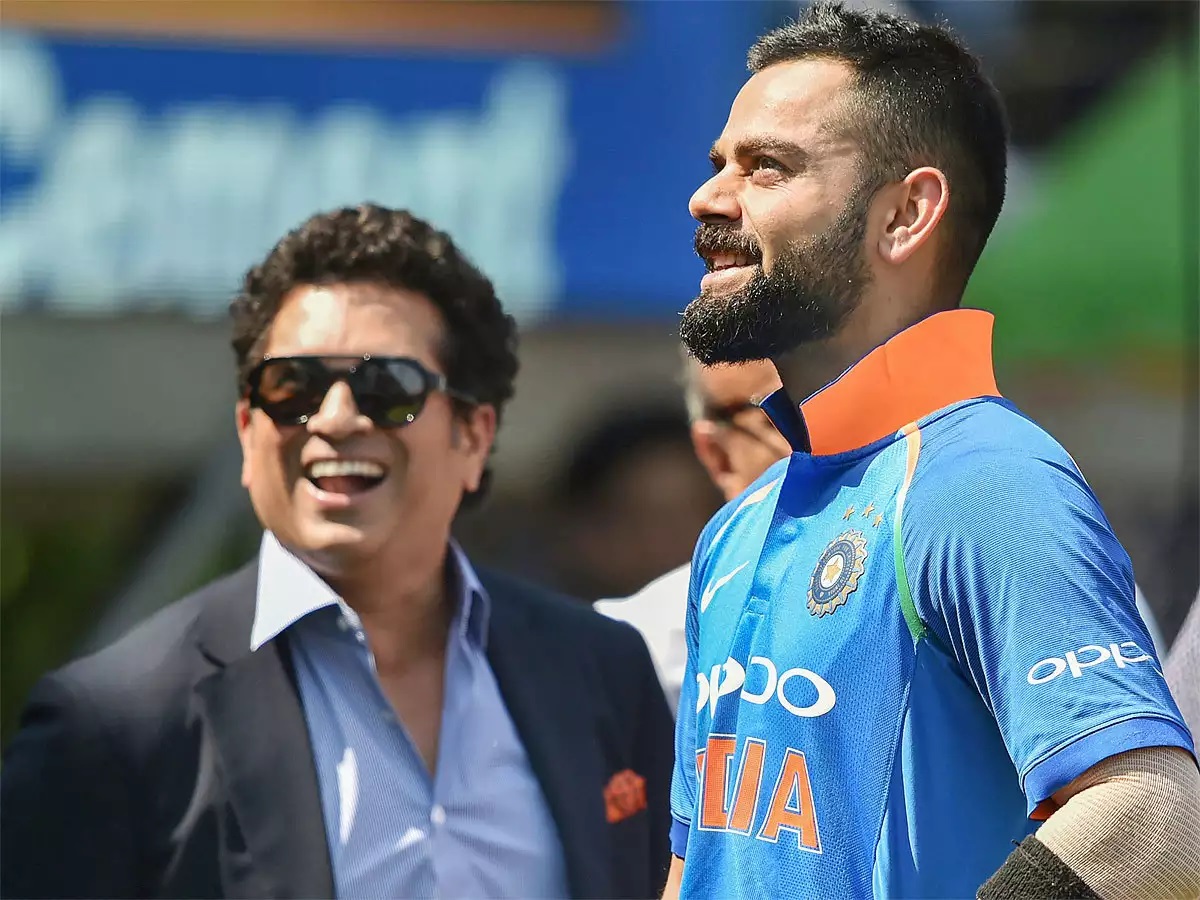 Former Indian cricketer Sachin Tendulkar opened up about the first time he came across Virat Kohli's name, stating that the Indian team members of the time were avidly discussing the then 18-year-old Kohli.
Back in the 2008 U-19 World Cup, Kohli was leading the Indian side which went on to secure the trophy. He also bagged a contract with Royal Challengers Bangalore (RCB) in the IPL and the rest is history.
Kohli went on to become the most prolific batter of his generation. He is now set to play his 100th Test match for India, a feat achieved by eleven others only. On the special occasion, Tendulkar had a message for Kohli.
"The first time I heard about you is when we were in Australia in 2007. You guys were playing the U-19 World Cup in Malaysia. That's when there were certain players in the team who were discussing about you, that this is one player to watch out for, 'achhi batting karta hai," Tendulkar said in a video shared by the BCCI.
"You have been a terrific role model as far as fitness is concerned" – Sachin Tendulkar
The Indian team's standards for fitness began increasing after MS Dhoni took over. He was keen on improving the fielding of the team as that could save valuable runs for the team. From thereon, once Kohli took over, the fitness levels increased by multiple folds.
The BCCI began introducing sterner fitness tests for the players to clear. This mindset change of Kohli happened back in 2011, in the presence of Tendulkar himself.
"We were in Australia in 2011. We were in Canberra and precisely remember that wahan par Ek Thai restaurant tha. We used to go there and have a nice scrumptious meal. On one of the evenings, we were going back to the hotel."
"We were walking back and he said Paji bahut ho gaya, ab fitness par dhyan dena hai. And I have to say that you have left no stone unturned. You have been a terrific role model as far as fitness is concerned," Tendulkar went on to reveal.
Kohli's 100th Test match will be against Sri Lanka in Mohali, starting on March 4.
Also Read- Shaheen Afridi Reveals His Favourite Wicket From T20 World Cup 2021 Clash Against India