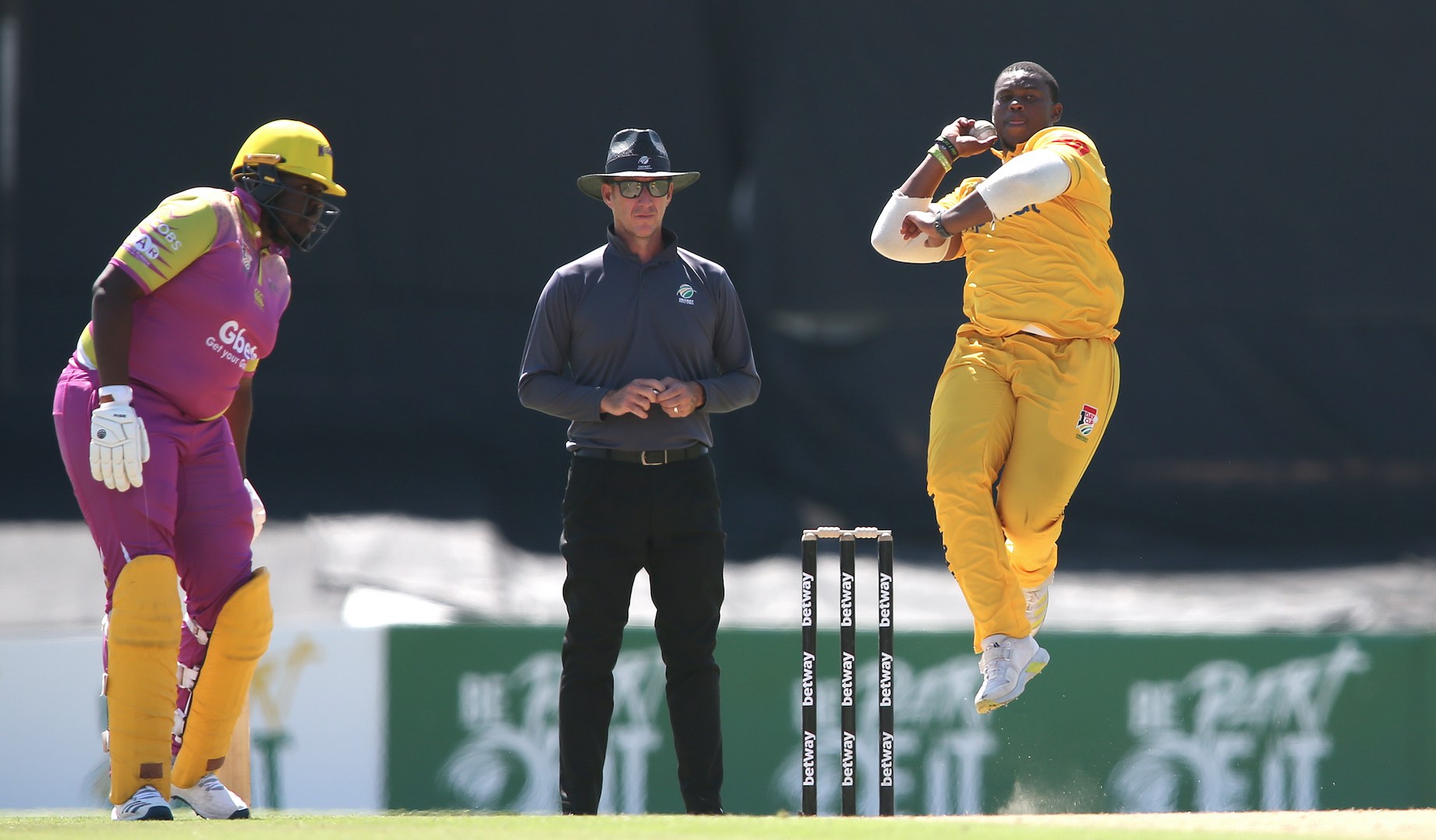 Coaches Geoffrey Toyana and Robin Peterson hold opposing views on whether all cricketers should be measured by the same fitness tests.
Fast bowler Sisanda Magala was omitted from the Proteas squad for the recent ODI series against Bangladesh after failing to meet the team's minimum fitness standard. He had failed other fitness tests since 2020, too.
"Every player knows what he has to do from a fitness point of view if he wants to be selected for the team. Magala can only point the finger at himself, " said Proteas captain Temba Bavuma.
The 31-year-old Magala returned to the Lions to play in the domestic One-Day Cup and is currently the tournament's leading wicket-taker with 17 at an average of 11.58. He also averages 41.50 with the bat.
In an interview with Rapport newspaper, Toyana said not all cricketers are 100m athletes or middle-distance runners.
"A balance must be found. Get other tests to assess certain players' fitness standards.
"It's not that Sisanda is struggling to complete his overs," added the former Lions head coach and current Titans assistant coach. "In four-day cricket, he sometimes bowls up to 30 overs a day. And that at 135km/h or faster.
"Fitness tests are important, but find other ways to test certain players.
"In my opinion, Sisanda should be part of South Africa's squad in white-ball cricket. His record in one-day cricket over the past five years testifies to that."
However, Peterson disagrees.
"You need a certain minimum fitness standard for provincial and SA players, as is currently the case," said the former Proteas spinner and current Warriors head coach. "There are standardised fitness tests that apply to both provincial and international players.
"Your wicketkeepers and versatile players must be some of the fittest players in the team. The point is just: If you want to play for the Proteas, you have to understand that the intensity is much higher than at provincial level."
Peterson said the impact of an unfit player could have a ripple effect on a team, adding: "If you are desperate to play for the Proteas, you will go out of your way to meet the minimum standards."