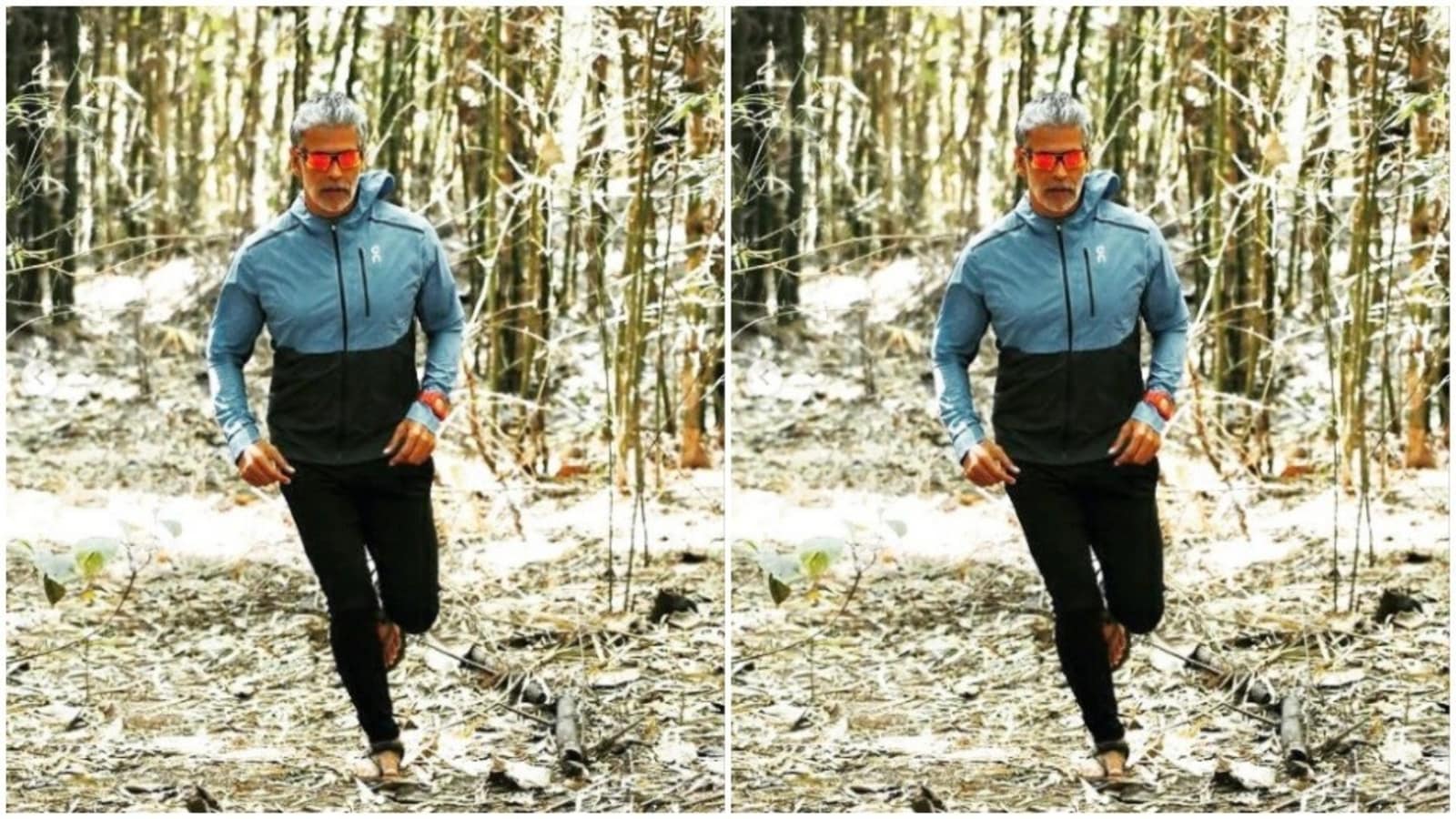 Milind Soman is our fitness goal. The actor keeps sharing fresh fitness motivations for us on his Instagram profile, wrapped in the form of his workout snippets. Milind – actor, model, television personality and a fitness enthusiast – believes that there is no shortcut to achieving the level of fitness that one aspires for and hard work is the only way to go about it. Milind's Instagram profile is dedicated to fitness tips and snippets of his workout diaries. Milind can work out anywhere and anytime. From turning a rod in a park to perform pullups to acing pushups at his shoot location, there is not much that the actor cannot do.
A day back, Milind shared a video of himself performing pullups amidst greenery. The actor, in the video, can be seen performing pullups with the help of a rod. Dressed in a black T-shirt and a pair of black gym shorts, Milind can be seen performing the workout routine in steps. With the video, Milind also shared his fitness mantra with his fans on Instagram. Milind often gets asked that how much exercise is the adequate amount of exercise. Addressing that question, Milind wrote that the amount of exercise depends on the objective of doing it.
ALSO READ: Milind Soman speaks of the biggest challenge he faced while cycling for a week
When it comes to fitness, Milind performs it with only one objective – to stay fit and to be able to do anything that he wants. Hence, he exercises for fifteen minutes every day to achieve that level of fitness. "For me the goal is to maintain a level of fitness, based on performance more than looks, a level that allows me to just get up and do whatever I want in my life," read an excerpt of his post. Take a look:
However, irrespective of the goal and the objective of exercising, Milind has one mantra for his fans – it is important to start slow and increase the pace of workouts gradually. More than anything, it is important to be regular in exercises. "The only limits are what you choose," Milind wrapped his post.
Trending Topics to Follow