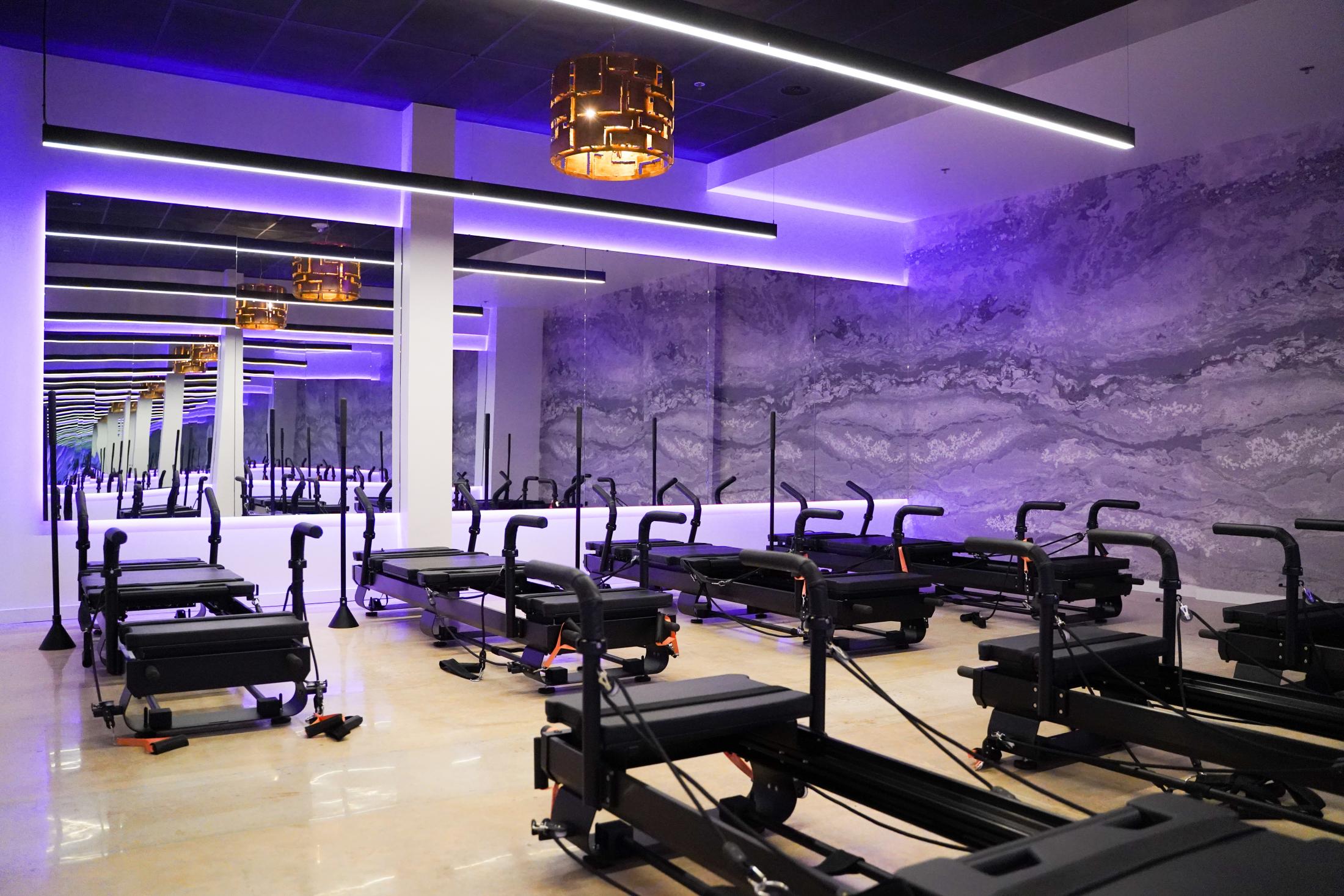 Believe it or not, the story of The Mine started on a piece of a napkin two and a half years ago. Owings Mills-based developer Greenberg Gibbons purchased The Shops at Kenilworth in 2014. Ever since, the space has benefited from $20 million in investments to update and modernize the mall that houses retailers like Trader Joe's, Ruth Shaw, J. Jill, About Faces Day Spa & Salon, and South Moon Under, just to name a few. 
"There was an idea for a health club at The Shops at Kenilworth," says Alex Jacobs, who owns Coppermine, Maryland's largest provider of youth sports and active programming for adults and families, with 12 locations in operation. "Because of the smaller footprint, we knew we wanted to make it a boutique fitness concept."
During an initial walkthrough of the space, Jacobs, along with Coppermine's COO Sean Rehak, Greenberg Gibbons' CEO Brian Gibbons, and Greenberg Gibbons' vice president Mark Bomse, poured over the back of a napkin—where an architect from Greenberg Gibbons had sketched out a concept. 
"There was an immediate feeling of comfort with the team," Jacobs adds. "Coppermine is predicated on the people."
With a concept in mind, Jacobs reached out to longtime local fitness instructor Ann Marie Barbour, now the director of programming and operations for The Mine. Barbour was familiar with Coppermine, where she had worked previously as a free agent. With her 15 years of experience in the boutique studio and fitness market, Jacobs says she "was the right person to run the ship."