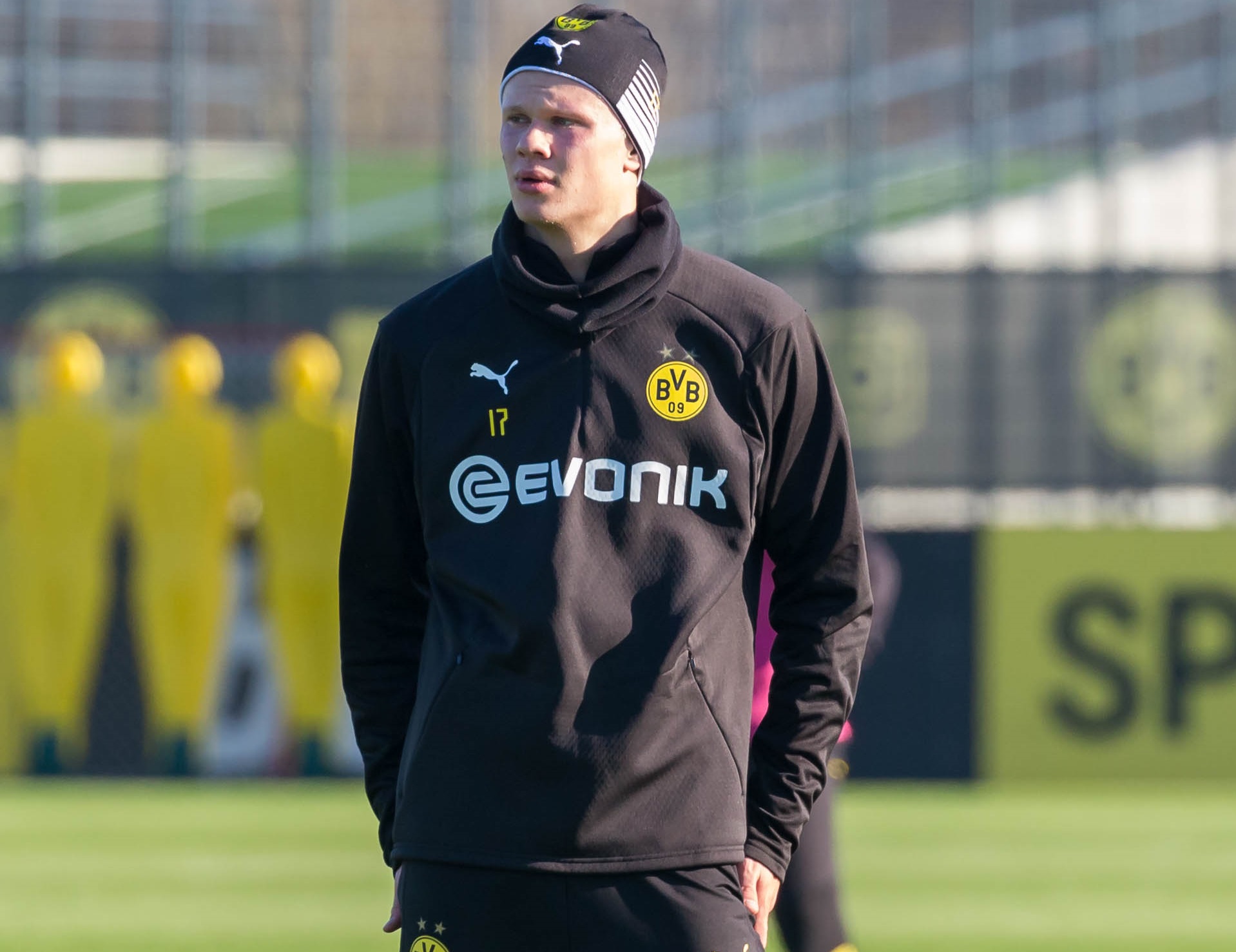 Germany: Bundesliga
RheinEnergieStadion
Marco Rose believes Erling Haaland is moving closer towards full fitness.
Borussia Dortmund coach Marco Rose with the progress Erling Haaland has shown after returning from a long spell on the sidelines.
After coming on from the bench against Arminia Bielefeld and Mainz, the 21-year-old could find himself back in the starting eleven versus FC Köln today.
However, speaking ahead of the game, Rose didn't want to guarantee Haaland a starting spot.
"Erling already looked much more present in Mainz. He's taking it step by step," Rose told reporters.
"The important thing is that we keep him healthy. Well see what that means for the Köln game in terms of playing time."
Predicted lineups
Final lineups are posted before start.
FC Köln

Bundesliga
Leverkusen – FC Köln 0-1
20

M. Schwäbe

2

B. Schmitz

15

L. Kilian

4

T. Hübers

14

J. Hector

(C)
28

E. Skhiri

?64

6

S. Özcan

18

O. Duda

?64

11

F. Kainz

?88

9

S. Andersson

?76

27

A. Modeste
Bench
1

T. Horn

19

K. Ehizibue

23

J. Horn

24

J. Chabot

7

D. Ljubicic

?64

17

K. Schindler

?64

?

21

L. Schaub

25

T. Lemperle

?88

29

J. Thielmann

?76
Dortmund

Bundesliga
Mainz 05 – Dortmund 0-1
1

G. Kobel

30

F. Passlack

23

E. Can

34

M. Pongracic

14

N. Schulz

8

M. Dahoud

?69

28

A. Witsel

(C)

?

39

M. Wolf

?57

22

J. Bellingham

10

T. Hazard

21

D. Malen

?69
Bench
35

M. Hitz

9

E. Haaland

?57

45

L. Maloney

7

G. Reyna

?69

19

J. Brandt

?69

20

Reinier

47

A. Papadopoulos