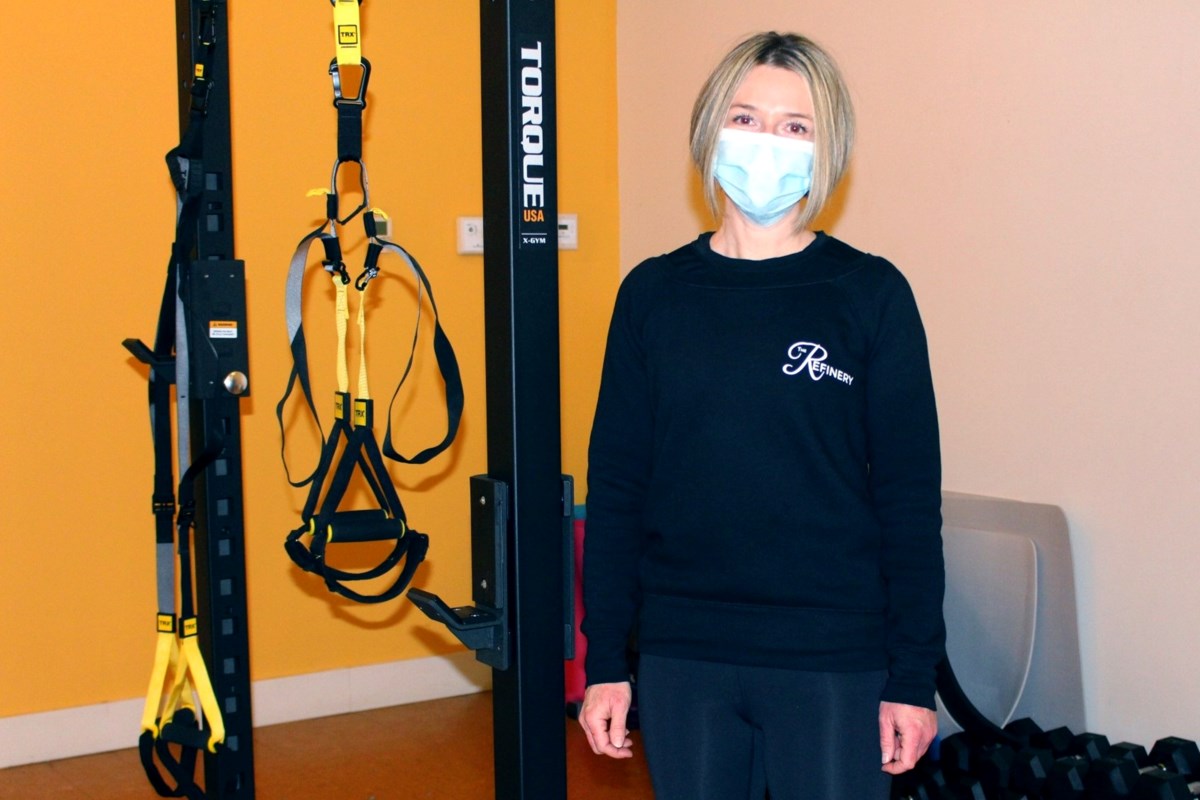 The goal of ReBelle Couture is "we want to teach these girls fundamentals of fitness that could last a lifetime"
The Refinery launched an all-girls fitness class for girls between the ages seven to 14.
The new fitness program started Feb. 23 and is called ReBelle Couture. The classes are available every Monday, Wednesday and Thursday from 4:45 p.m. to 5:15 p.m. at the Sudbury location. 
The Refinery as an all-women's fitness studio started in Sault Ste. Marie with Holly Infanti, who is the owner of the gym. The studio has since expanded over to Sudbury and is located on 2037 Long Lake Road, unit No. 12.
With ReBelle, she wanted to kickstart a regular fitness program for girls so that they can learn the fundamentals in a safe and fun environment.
"So our goal with ReBelle Couture is we want to teach these girls fundamentals of fitness that could last a lifetime," Infanti said. "We play fun music for the kids to keep them engaged, help them to build skills and to gain confidence. And we focus on a healthy positive mindset. And we are really big on the no bullying rules. So everyone feels included and inclusive." 
Empowering women and ensuring a safe and accepting space is at the forefront for Infanti. Having been raised by a resilient single mother, Infanti's goal was to help women through health and wellness and "leave them better than they came."
"So I grew up with a single mom … (and) there were times where money was so tight and we didn't know how we were going to eat," Infanti said, recalling her childhood.  "And she built such a crazy life for herself by just bettering herself until she went from making, I think it was $4 an hour and trying to make ends meet, to building up her skill-set and becoming one of the top realtors. And so I think when you grow up seeing women struggle, I want to help. And really, that's what it came down to."
By creating a space where it is just women, girls who attend ReBelle can feel more comfortable and welcomed. 
"When I was in high school, I was intimidated to go to the school gym because there were boys there. And I didn't want to work out in front of boys, and always wondered "what if I did something wrong?" And so this creates an environment that, it's not scary, and it is all girls. And so it's less intimidating, I find," Infanti said. 
Young women who attend ReBelle classes can learn the fundamental set of skills in proper training that they can carry with them for the rest of their lives. Each of the sessions are 30 minutes and can range from metabolic training, to weight training. 
"It's such a vulnerable age (girls who attend ReBelle Couture classes). And it's an age where you're unsure of yourself. And so we always want women to feel like they belong. We want everyone to feel like they belong and leave with a good workout, but also leave learning new things about fitness," Infanti said. 
The Refinery Gym's Facebook can be found here and their website, here for more information.