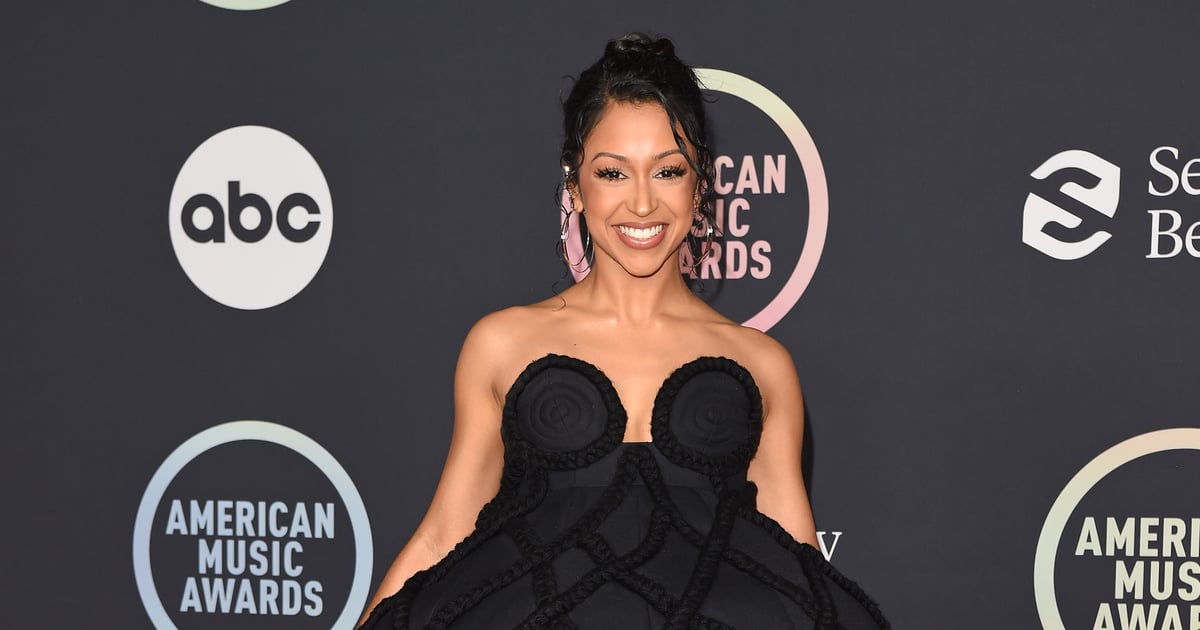 Entertainer Liza Koshy is known for a lot of things — her vibrant personality, her YouTube series "Liza on Demand," her activewear partnership with Fabletics, and her intense workouts with personal trainer Jenna Willis. But most recently, Koshy is making headlines for another reason: her love for listening to Christmas carols while running.
In the most recent issue of Women's Health, Koshy discussed her unique wellness methods and how they have helped to combat her anxiety. "Running to the beat and just being out of my head and in the world, and doing one thing over and over and over again. . . I'm totally present in my body," Koshy said about her preferred form of movement.
But despite the fact that most people dread listening to Christmas music past the holidays, they're Koshy's go-to for helping her stay motivated on her runs. Specifically, listening to Pentatonix's Christmas carols albums. "One hundred seventy-five to 195 beats per minute. Pentatonix Christmas carols. And I'm just going so f*cking hard," Koshy told the publication.
She also told Women's Health that pairing her running routine with strength training "has made me stronger and a faster runner. I could not have done the things I did for [dance-heavy Netflix film] "Work It" rehearsal-wise, or even just acting-wise, without having that confidence and strength in my own body to be able to perform."
In addition to her running playlist and strength training workouts, the influencer shared that to keep herself energized, she aims to eat around four vegan meals each week, along with incorporating protein into each meal. Her go-to snack? What she calls a "weird-ass omelet": a banana, egg, and protein powder omelet that's covered in melted chocolate, peanut butter, and has Magic Spoon Cereal sprinkled on top.
Outside of her heart-pumping workouts, Koshy turns to practicing her headstands, resting her legs up against a wall while laying on her back. She also practices yoga nidra mediations. "[Yoga nidra] brings you through your body during a meditation, and as a physical person, it's a really fun practice to tap your fingers and feel, like, the muscle or the tissue around your kneecap. It goes into detail on where you should be in your body and it pulls you entirely out of your head," Koshy told Women's Health.
This isn't the first time Koshy has discussed her mental health publicly. The YouTube star has spoken out about her anxiety and effort to prioritize her mental health in the past. In 2018, Koshy joined other online influencers in the "Seize the Awkward Campaign" to destigmatize the conversation around managing anxiety. Later, in the beginning of 2019, the year that she made the Forbes "30 under 30" list, Koshy shared in her "Liza Koshy Too" YouTube channel that 2018 was the year that she put her mental health first over pumping out content. "[I'm] insanely proud of myself and how much work I did on myself this year. I've worked the hardest I've ever worked in my life, on my life, this year."