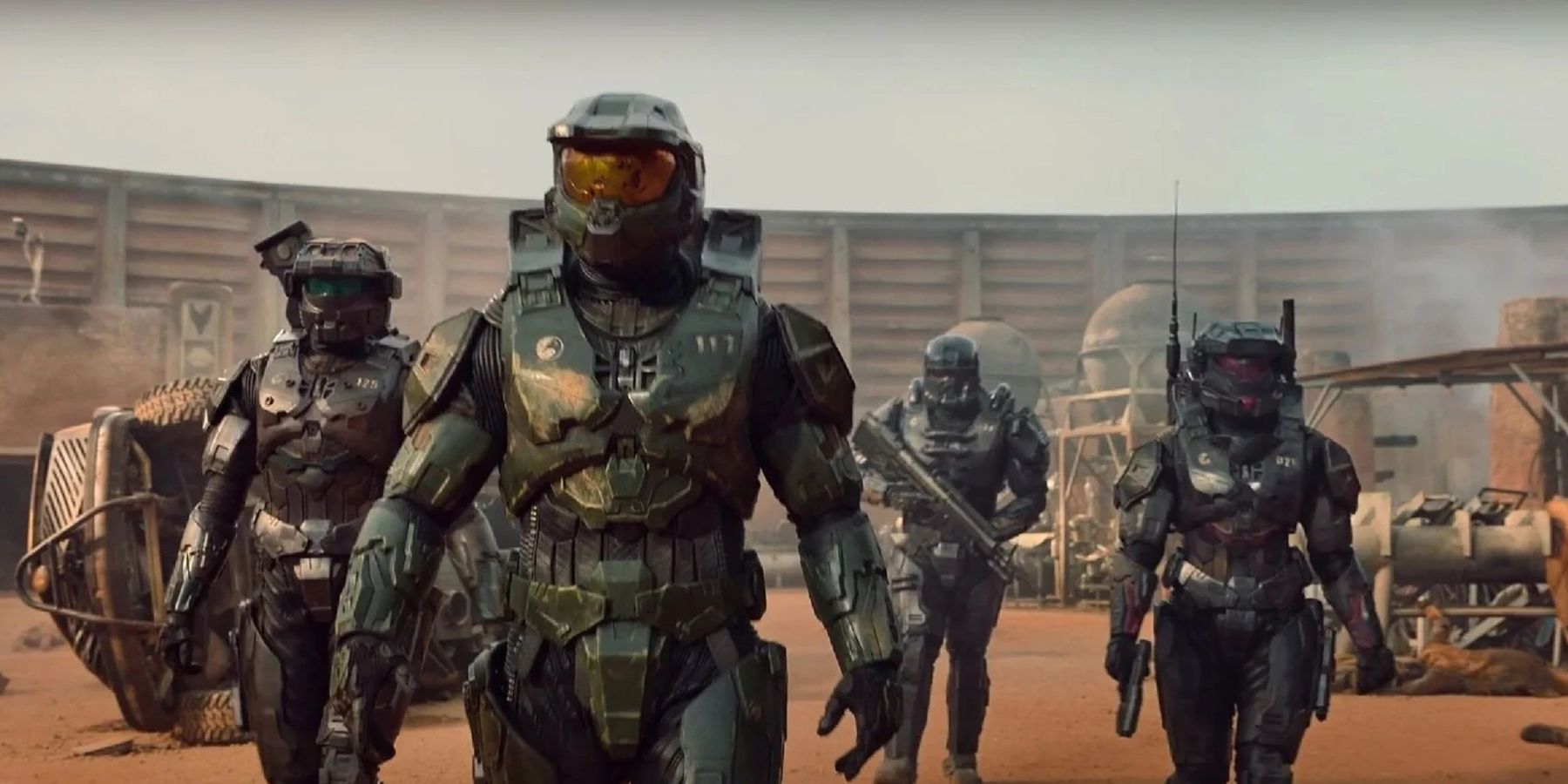 That massive MJOLNIR armor isn't easy to fill, but luckily Halo star Pablo Schreiber works out like a real-life Spartan to get into shape.
The Halo series started its streaming mission last week with adequate though less than stellar reception. However, that doesn't mean there's not a ton of work being put into the show, especially from its star Pablo Schreiber, who had to get in the shape of his life in order to don the MJOLNIR armor.
Paramount Plus' big sci-fi bet hangs on the back of Halo, one of the biggest gaming franchises in this day and age, although most of the early criticisms stem from what fans perceive as playing too loosely with its vast lore. At the top of this list is the Halo adaptation's focus on Master Chief, a character who's never had too much to say and who's quite changed from his video game counterpart.
RELATED: Halo AR Filter Launches on Instagram and Facebook
On a different front, Schreiber does happen to be perfect in providing Master Chief with the Spartan's towering presence. Still, his journey to becoming a superweapon wasn't that easy, despite standing at 6'5. In a newly released video, Schreiber revealed that his physique was far from being linebacker material when he was younger, meaning he struggles to put on weight and pack some muscle, so he had to train on a daily basis.
Besides pumping iron constantly, the actor's diet also required him to eat around 5,000 calories a day to get him as close as possible to the 6'10 and 287 pounds frame Master Chief possesses. Schreiber isn't the only one who had to go through this rigorous training either. His co-stars and fellow Spartans, such as Kate Kennedy and Bentley Kalu, can also be seen with him doing some sprints and hiking.
Nevertheless, physical fitness isn't everything and many fans would have probably forgiven Schreiber for not being as massive if it wasn't for Halo's creative team and its desire to deviate so much from the source material. At the center of these controversies is the fact that in only one episode Master Chief already took off his helmet and revealed his face to a relative stranger, something that did not go down well with many that hold the games close to heart.
This also isn't the only dent in the Chief's armor nowadays, as Halo Infinite's lack of content or new game modes and the lack of crossover material to tie it with the TV show all scream missed opportunity. At least Schreiber does fit the bill, and the armor, to pass as Master Chief.
Halo the TV series is currently available on Paramount Plus.
MORE: Halo Episode 2 Review
Source: Paramount Plus | YouTube
Read Next
About The Author