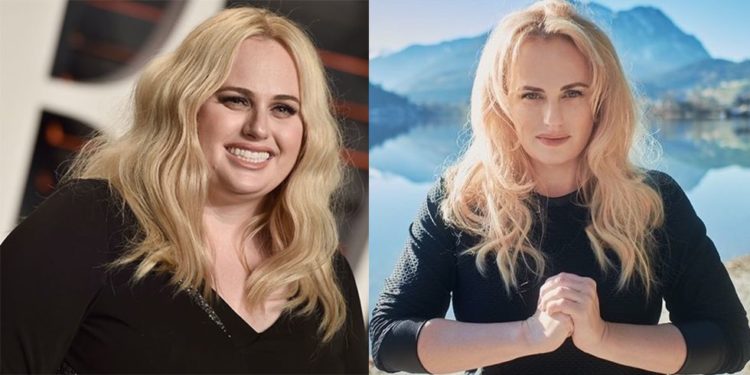 What a dream it would be to be able to (literally) have our cake and eat it too. It may be tough to admit, but we do live in a society where looks matter. People are always trying to newest fad diet or getting into the hottest new exercise routine just to look their very best and keep a tip-top shape. Apart from making us look physically better, keeping up with a healthy lifestyle also does wonders for our overall well-being. Maintaining a healthy diet and incorporating regular exercise into our daily routine increases our endorphins and increases our chances of living a long and happy life. At the end of the day, isn't that we all aspire to have? Hollywood has been at the forefront of promoting health and wellness. We look up to our favorite celebrity's fitness tips and diet reveal, and find ways to incorporate it into our lifestyle. This may not always be a bad thing, as we always love a positive physical transformation. Our body is our temple, and it is our responsibility to give it the best TLC possible. Here are five Hollywood stars whose weight loss transformations inspired our fitness goals:
5. Jennifer Hudson
The singer-actress wowed us all with her groundbreaking performance in the musical drama, Dreamgirls, but totally blew up away when it came to her physical transformation. Hudson lost a whopping 80 pounds over the course of her weight loss journey, going down a couple of notches from a size 16 to a size 6. We can learn a couple of things from the diva when it comes to slimming down. She cut down on her food intake and became conscious of the kind of food she was consuming on a day-to-day basis. Hudson did not deprive herself from indulging on some of her favorite treats, such as chocolates, from time to time, and this made her new eating habits easier to adapt to. At the end of the day, it's all about portion control and instilling the right kind of balance to your diet.
4. Jonah Hill
The actor has managed to up his game onscreen and off. He started out his Hollywood journey with trusty sidekick roles, which eventually elevated into more serious and mature characters over the years. We also remember him as this pudgy-looking actor who brought the house down with his comedic chops. Hill's dramatic weight loss journey came as an unexpected surprise. We were at awe at his huge transformation that was years in the making. Hill first showed signs of a change in 2011, which resumed in 2017 after worked hard to lose the 40 pounds he gained for his role in the film, War Dogs. His efforts were not in vain, as he started to become more comfortable in his own skin and was even able to combat his childhood insecurity of taking his shirt off in a pool.
3. Rebel Wilson
One of the most insane physical transformations was brought to us by Wilson. The actress has never been shy about her weight, even taking on memorable roles like Fat Amy in the musical comedy film franchise, Pitch Perfect. Wilson was already comfortable in her own skin, and exuded self-confidence even if she was on the heavy side. This is what made her weight loss journey even more remarkable. Even though she already thrived in her old weight, she still moved past her comfort zone and put in the hard work to finally reach her goal weight in 2020. Wilson interestingly notes that people have started to treat her differently since losing weight. She continues to inspire others by creating awareness about the importance of staying active combined with good nutrition.
2. Chris Pratt
The actor's weight loss journey began when he landed a much-coveted role as Peter Quill/Star-Lord in the Guardians of the Galaxy film franchise. He transformed from dad bod to action star material in 6 months, which led him to lose 60 pounds in total. The grit and determination he put into his training definitely paid off in the end and made his portrayal all the more believable. Pratt's strict regimen included totally cutting out beer from his diet, upping his daily intake to 4,000 calories, and an intense exercise routine that could last from 3-4 hours per day. Getting into shape is no walk in the park. It requires a whole lot of commitment and sacrifice. Results can only be seen through consistent effort, and Pratt only proved that the results are worth it.
1. Melissa McCarthy
McCarthy has managed to stay body positive and encourage us to embrace the different phases our body goes through over the years. The actress has gone through various weight loss transformations, some not too healthy than the others, and she has imparted her learnings in the most constructive of ways. McCarthy's weight loss journey began when she was able to land a role in the hit television series, Gilmore Girls. She used extreme methods, such as going on an all-liquid diet, which made her lose a ton of weight, but proved to be unhealthy and unsustainable. She learned to lose weight the proper way, and continues to do so while inspiring us all to take the journey day-by-day and not to put too much pressure on ourselves.