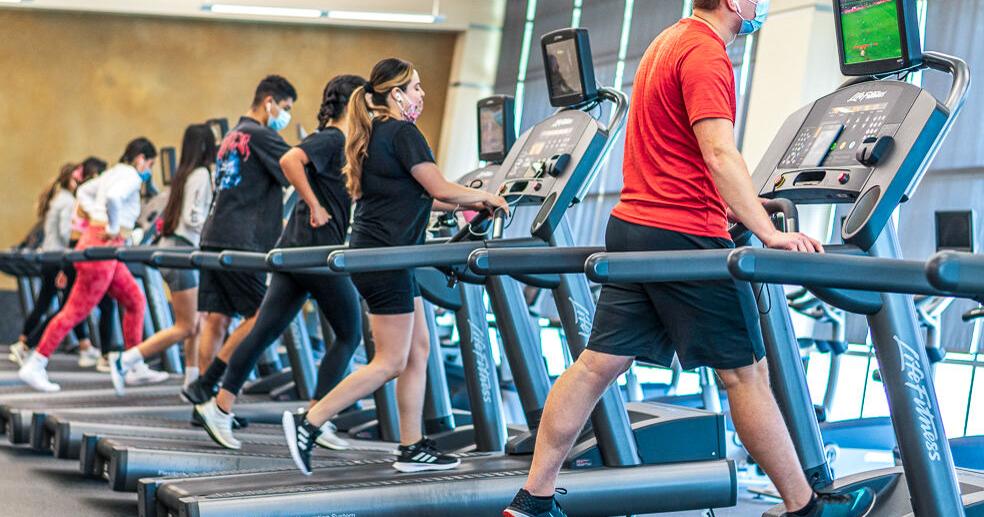 Despite one's eagerness  to reach their fitness goals, working out can easily begin to feel like a chore, leading to an unraveled plan. The same routine can quickly become dull, and there's no fun in the process of reaching your objectives. However, that doesn't have to be the case. 
The following tips will help you turn your workouts into something enjoyable and keep you motivated.
Try something new
If you find yourself getting bored of doing the same exercises every week, consider trying something new. You can explore YouTube fitness channels for convenient, creative workout ideas, such as dance workout videos. 
MadFit is a popular YouTube channel with more than 6 million subscribers which uploads dance workouts. The channel has fitness routines available that feature music from artists like Taylor Swift and full body cardio routines centered around '90s music.
Still, trying something new doesn't end with fun dance routines. Try out other exercises like yoga, high-intensity interval training and running. Also, think about doing a group exercise as a challenge. At Cal State Fullerton, Titan Recreation offers several group exercise classes including spin, yoga and Zumba.
Take part in challenges
There are a variety of workout challenges that have gone viral. Challenges are great if you want to feel like you're part of a community while still working out solo, pushing you to spice up your routine. 
The 12-3-30 treadmill challenge took off in 2019, reaching more than a million views on TikTok. This challenge will help fix  negative relationships with treadmills, infamously known as the dreadmill. For this challenge, you set the treadmill to an incline of 12 and speed of three miles per hour while you walk for 30 minutes. 
Put on something entertaining
Everyone thinks of music and working out as a pair, but what about alternatives to music? Some things that can make your workouts more enjoyable are podcasts, audiobooks and YouTube videos. 
Cardio is usually the perfect time to find something entertaining, which is especially true when using an exercise bike or treadmill since they typically have a spot to place a phone. Finding something enjoyable to watch or listen to can improve any workout experience. This will get you looking forward to your exercise and will allow you to catch up on whatever it is you want while working out.
Find the right attire
Don't underestimate the power of gym wear. According to WebMD, what you wear to the gym can influence your motivation, confidence and workout performance. A flattering outfit can go a long way, serving as both a practical and psychological purpose. Everyday clothes are restricting and psychologically, workout clothes can tell you it's time to workout.
For those who enjoy shopping or putting together outfits, picking the perfect workout gear can be an enjoyable part of the fitness process. Some activewear brands include Set Active, Gymshark and Lululemon.
Try working out from home
If you're someone who has always been a gym member, you may not have considered exercising from home as a viable option. Perhaps you feel you don't have the right setup or think it's not practical for other reasons. It's still worth trying out since it'll prevent you from waiting on other gym members for equipment and dreading the drive, along with other perks. You want to eliminate any stresses associated with working out to enhance your experience. 
It's possible to create a budget-friendly home gym if you focus strictly on essential items. Think about equipment you constantly use that will help you reach your goals. Find good prices by buying from local sellers on mobile marketplaces, like OfferUp.