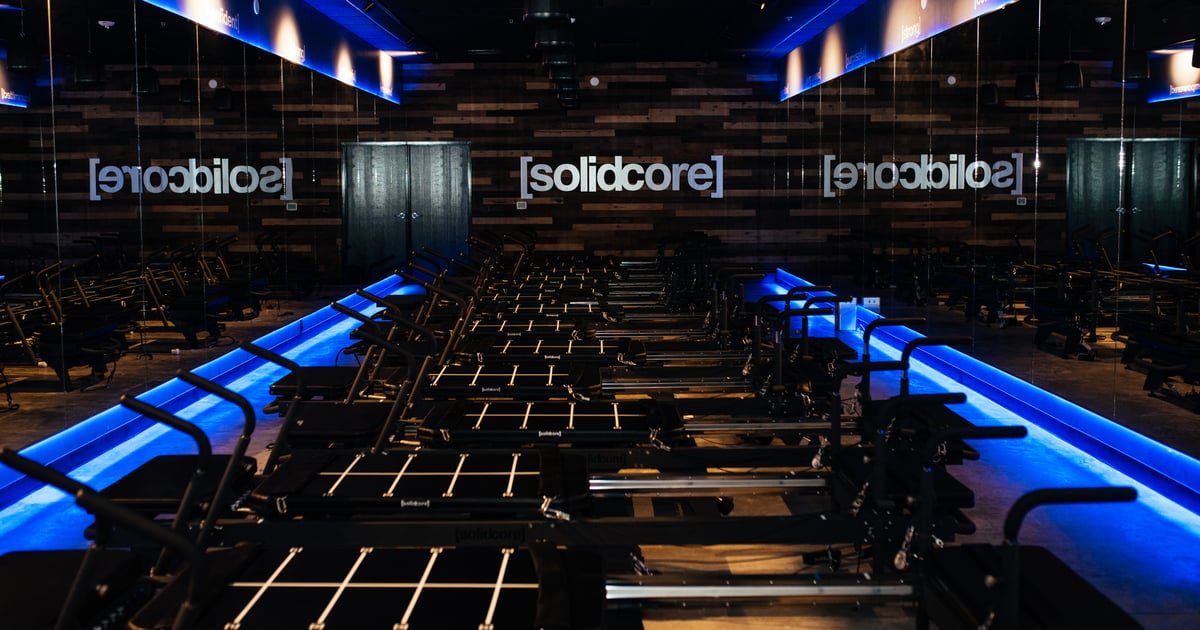 Solidcore is a Pilates-based fitness studio with 79 locations across the US and a virtual platform on Equinox's EQX+ app. The brand's claim to fame? A notoriously difficult 50-minute Pilates workout designed to induce muscle failure on the studio's signature Pilates machine, Sweatlana.
"The purpose of the class is to get into your slow-twitch muscle fibers, breaking them down so they build back stronger over a couple of days," Triana Brown, Solidcore's head of talent and product development, tells POPSUGAR. Slow-twitch muscle fibers are primarily at work during endurance activities; they help you maintain posture and make small, controlled movements that require repetitive muscle contraction.
If you're considering hitting up one of Solidcore's studios, you might be wondering what you can expect. Keep scrolling to find answers to frequently asked questions, including what a Solidcore class is like and whether or not the Pilates-style class is a good workout.