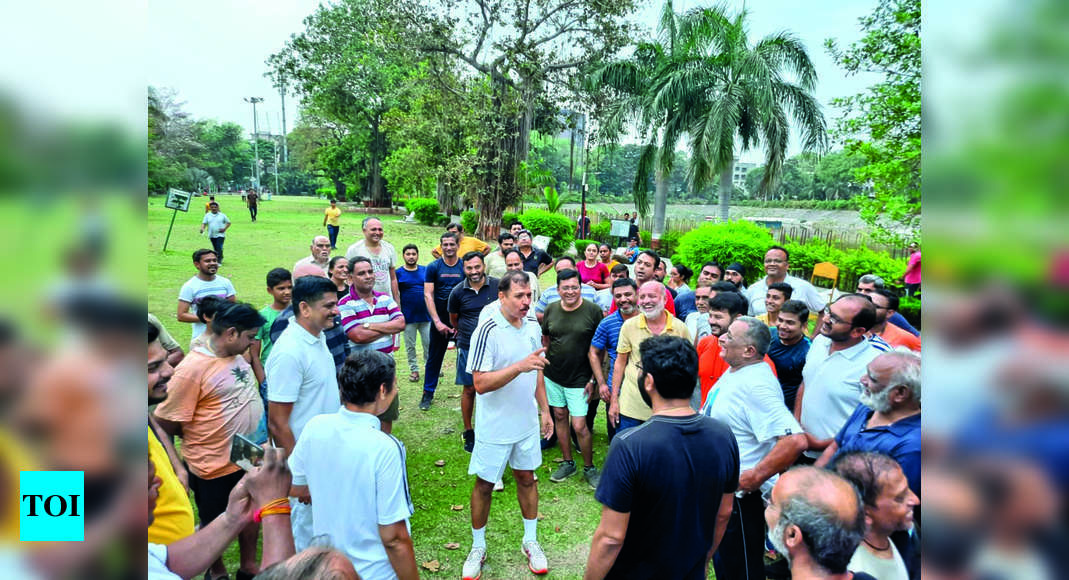 Surat: In another attempt to assuage the public of safety and also bridge the gap between the police and citizens, city police commissioner Ajay
Tomar
kicked of an initiative to hold morning exercising sessions for men in khaki in public gardens.
Police personnel living in various parts of the city have to assemble in public gardens of their respective areas daily and carry out fitness activities along with the general people.
For the police, it was a routine activity to participate in a parade as per their turn at the police parade ground in Athwalines. But effecting changes in the location, cops now have to hold parades and other exercises in the public gardens near their homes.
"First it will save a lot of time of commuting to the parade ground and it will also help cops of that area develop relationship with the locals who come for morning fitness sessions in the garden," Tomar told TOI.
From lok rakshak to senior-most officers, all cops have been ordered to participate in the daily fitness sessions that are of around 45 minutes to one hour long. Along with yoga, cops participate in walking and jogging with the public. They also hold parades in the gardens on availability of sufficient space.
"The best part is that cops interact with the locals at these places. People should feel that they can easily interact with cops and it is a learning for police as well that they should connect with good citizens," added Tomar.
In the activities, both men and women police personnel take part and ask the locals in the gardens to join them in the exercise routines. "Police will hold a parade in uniform once a week for its staff so that their routine practice continues at the same time," Tomar added.