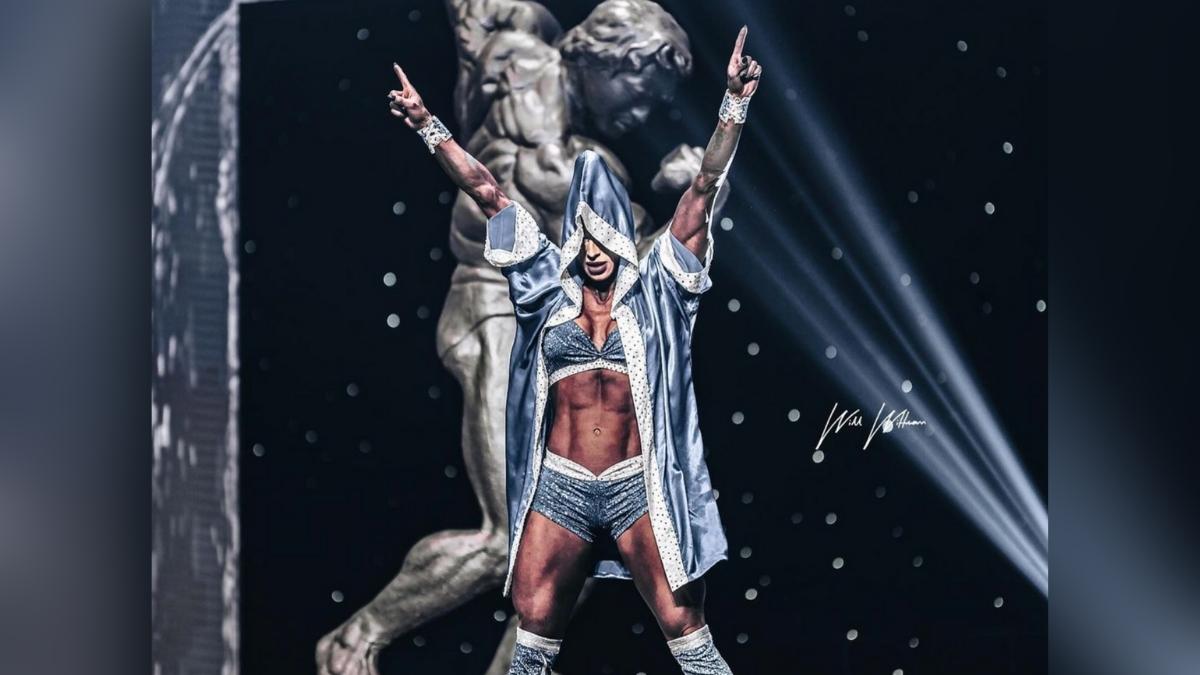 The Battelle Grand Ballroom in the Greater Columbus Convention Center in Ohio was buzzing with anticipation for the beginning of the 2022 Arnold Classic.
On Friday, March 4, pre-judging for Classic Physique, Figure, and Fitness wrapped, and now the finals are underway. This is the 34th edition of this historic contest, named after seven-time Mr. Olympia Arnold Schwarzenegger. Bob Cicherillo is hosting the event. 
Three divisions will crown a champion and the Men's Open pre-judging will commence. This article will be updated after each division winner is announced and then a separate pre-judging report for Men's Open will follow. Stay tuned.
Related: 2022 Strongman Arnold Classic Day One Results
Figure International
Reigning Olympia champion Cydney Gillon wanted badly to win her second Figure International title, and she was the clear favorite going into the contest. This is Gillon's second Figure International title. 
Still, Gillon had to get through the likes of Natalya Soltero and Jessica Reyes-Padilla, both of who were favorites to upset the champ and derail her domination of the Figure division.
Cydney Gillon
Jessica Reyes-Padilla
Lola Montez
Nicole Zenobia Graham
Natalya Soltero
Fitness International
The returning champ Missy Truscott came out donning boxing garb — a clear message that she was hellbent on defending her title after losing the Fitness Olympia title in October to new champion Whitney Jones. However, Ariel Khadr stood in her way.
Khadr's routine paid tribute to the contest's namesake as she wore a Terminator-like outfit and performed her routine to music from the movie's soundtrack. 
This is Khadr's first ever Arnold title. 
Ariel Kadhr
Missy Truscott
Jaclyn Baker
Kate Errington
Tamara Vahn
Classic Physique
The Classic Physique show could be considered a three-man race. Defending champion Terrence Ruffin is looking to repeat by beating former Olympia champion Breon Ansley as well as the newest rising star of the division, Urs Kalecinski.
TBD
TBD
TBD
TBD
TBD
How to Watch the Arnold Classic
There's a simple answer to a simple question. If you're looking to tune into any major event at the 2022 Arnold Classic, head over to Fanmio to buy the pay-per-view. It costs $24.99 ($34.99 as of March 4), and grants viewers access to different "stages" of the Arnold Sports Festival.
Featured Image: @w_wittmannphoto on Instagram